Captain Tom McKnight Jr.
World War II

---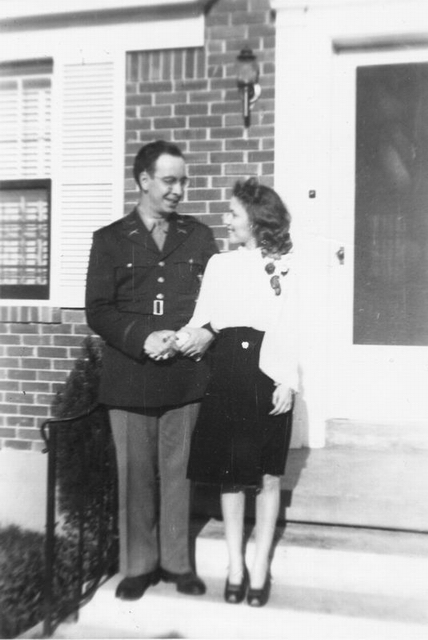 Lt. Tom McKnight Jr. and Mrs. Nola McKnight
Front of new home at 20 S. Century, Memphis, Tennessee
1942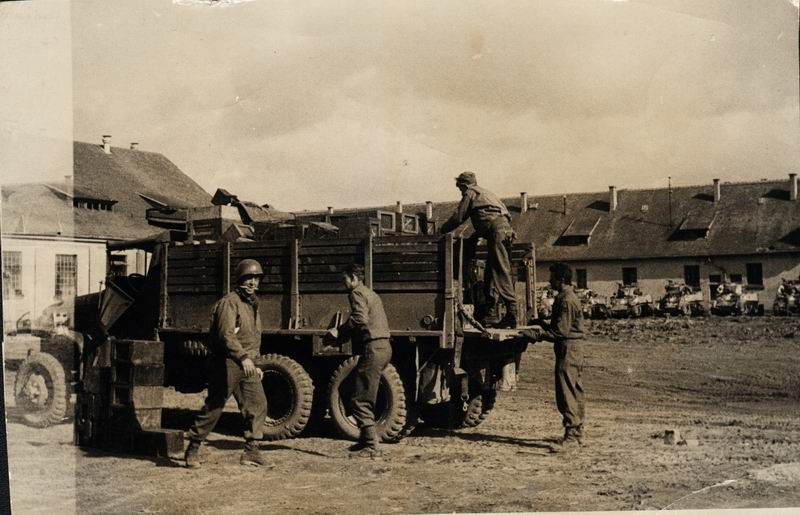 (written on back of photo by Tom)
Taken in St Avold France March 1945
In truck Cpl Self
On ground behind Self T/5 Fitzgrald
Carrying ammunition S/Seargent Franks
Helment with pencil in mouth - me
Tom
Dad remembers while looking at the photo in 2003:
We are unloading ammmunition off 2 1/2 ton truck.
There is a row of light tanks are in the background.
The tanks are most likely "F" Company, 92 Armored Squadron "Mecz"
"We were right in the middle of it" Dad remembers.
Dad remembers this is where a half-track came with the dead body of Captain of "A" Troop.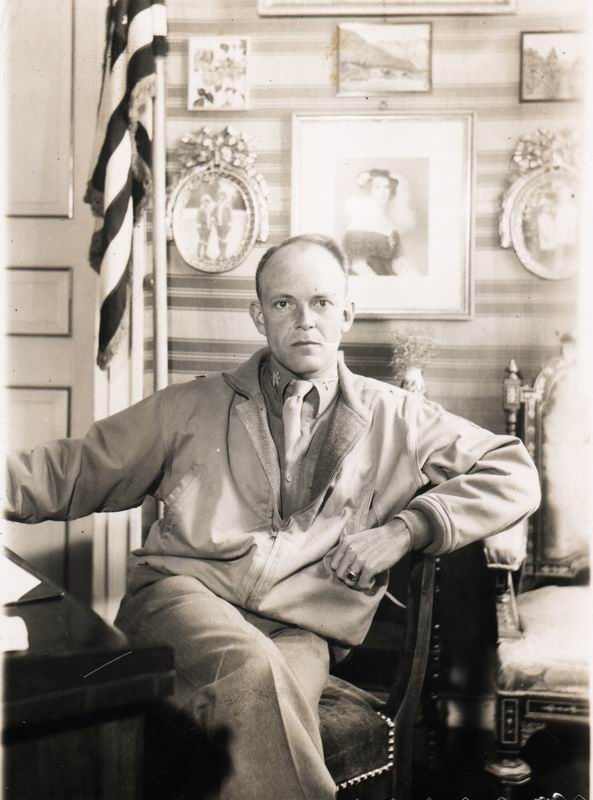 Colonel Whipple - Commander
92nd Armored Resonance Squadron Mechanized
12th Armored Division
1943-44

---
Return to "Tom McKnight Family"
Return to "Our Family Web Pages"
---