Millers go to Disney World
March 8-11, 2000
Orlando, Florida
Christie won a contest at Wells Fargo Bank as
the top sales person in Washington State for 1999.
Her reward, what else? "A trip to Disneyland"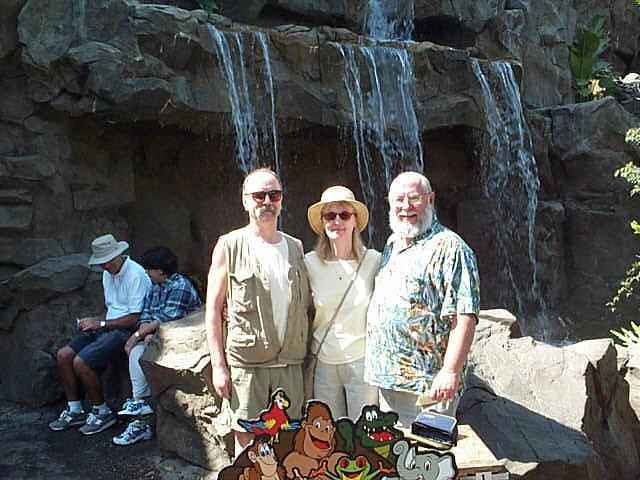 Rand, Christie and Tom in front of the Rainforest Cafe
next to Disney's newest resort the Animal Kingdon.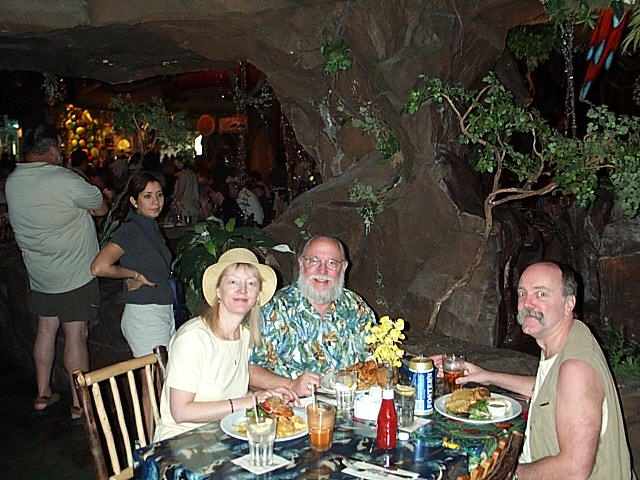 Inside the Rainwater Cafe.
Notice Rand drinking beer and Christie drinking carrot juice.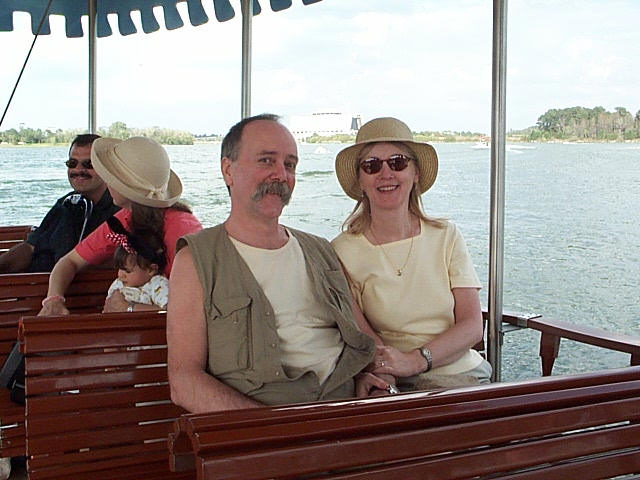 Rand and Christie 'commuting' on Lake Buena Vista from the Polynesian Lodge,
to the Disney Contempary Resort where they are staying.
Can you see the Disney Comtempary Resort in the background.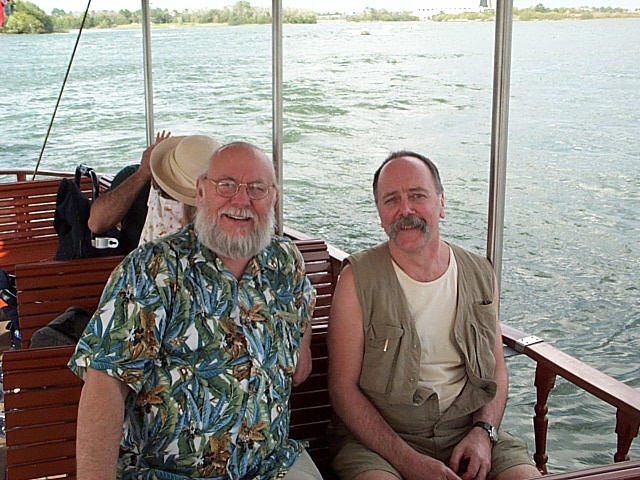 I was on the boat cruise also.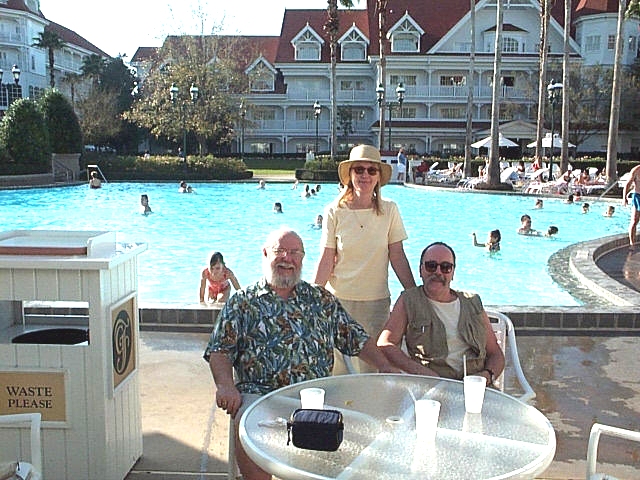 Relaxing at one of the many Disney resorts.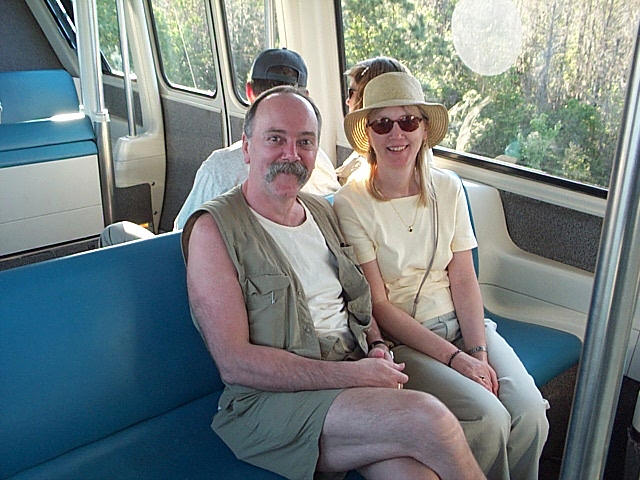 Ask Christie about how she like riding all of the buses.