Going To Work in Parramatta
on the RiverCat Ferry
Sydney, Australia
August, 1999


For a week I had to commute from downtown Sydney to a suburb named Parramatta. When you enter Sydney Harbor, you are really entering submerged river valley. If you take a boat up to the head of the bay, it turns into the Parramatta River. It gets narrower, and narrower until you are finally stopped by a dam as you will see. While working there I use to commute first on a subway from Kings Cross to Circular Quay (where all the ferries leave downtown Sydney). And then get a RiverCat ferry to Parramatta. Extraordinarily beautiful. Paramatta where the first ferry went to, was the first area to be farmed and was the center of political power in the very early years of Australia... i.e. 1790's, 1800's.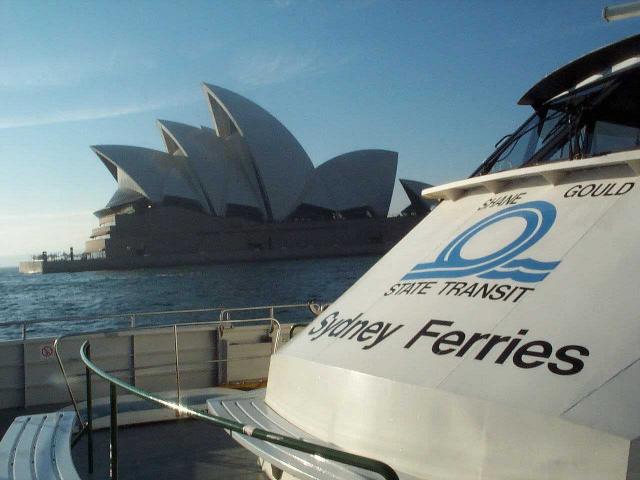 As you leave Circular Quay (the ferry docks)
you immeadiately pass the Sydney Opera House.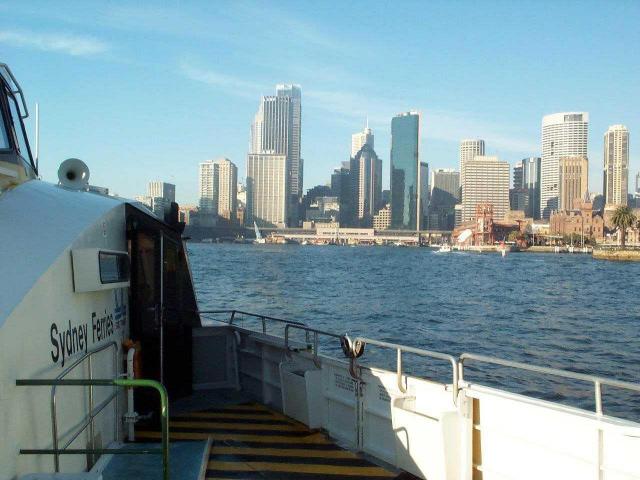 Pulling away from Circular Quay and downtown Sydney.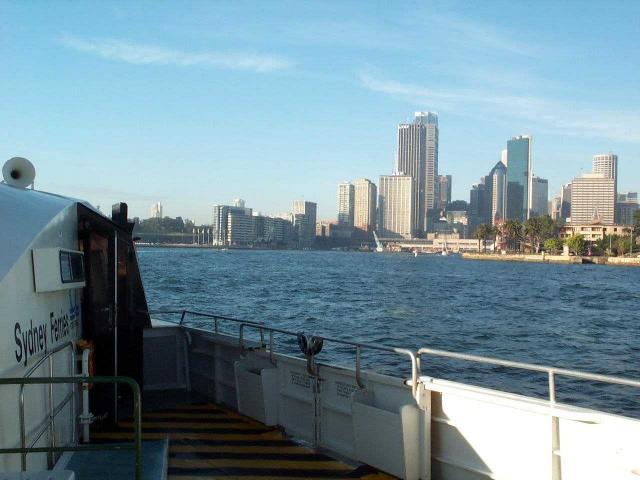 And further away.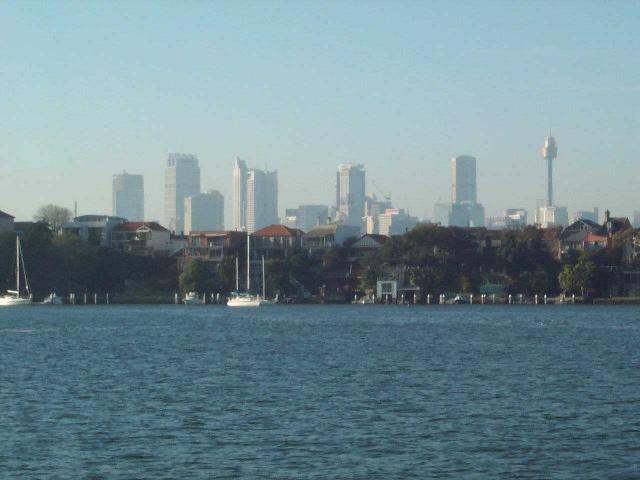 Now Sydney is disappearing in the distance.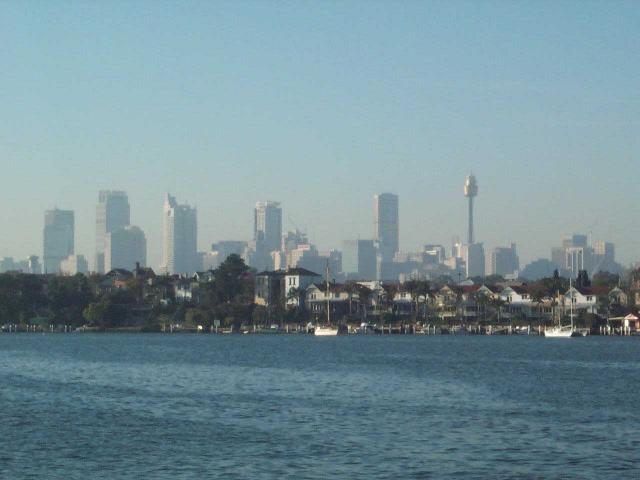 ... and further.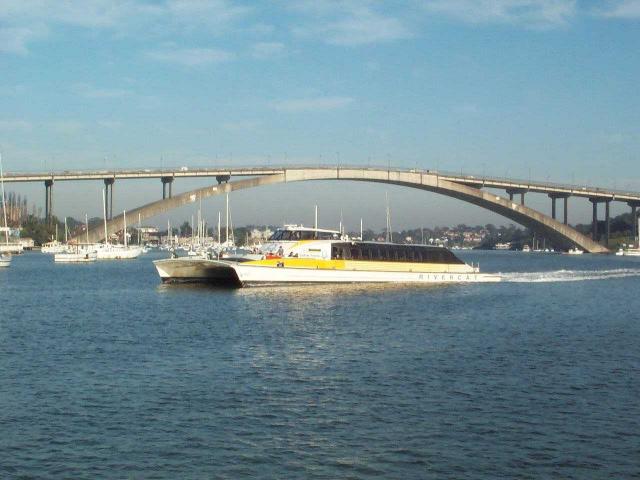 Passing another RiverCat Ferry going the other way.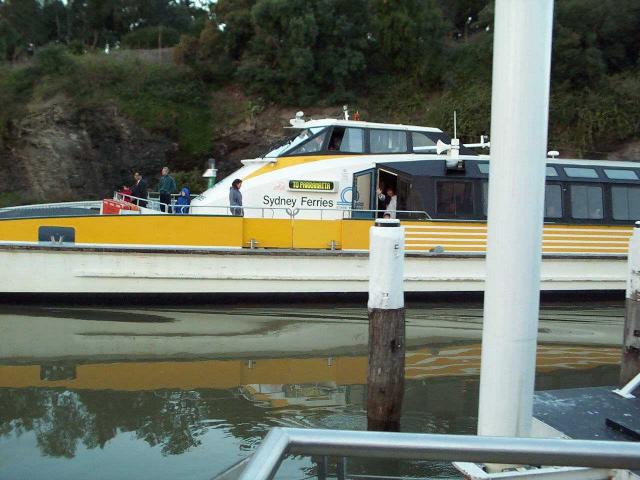 Arriving at Parramatta dock.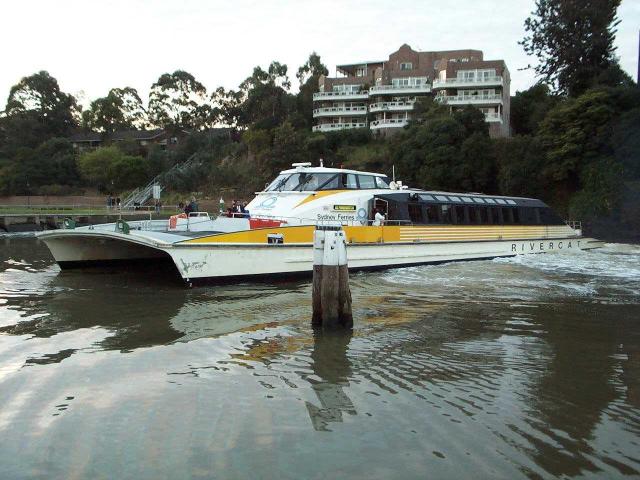 Turning around. See the dam at the left.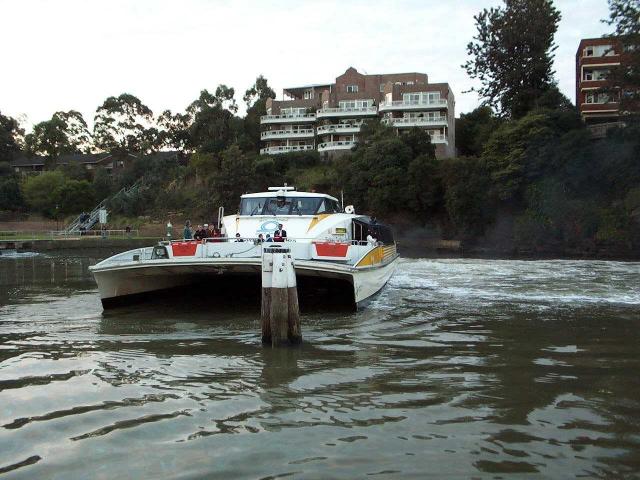 It barely fits turning around in the width of the river.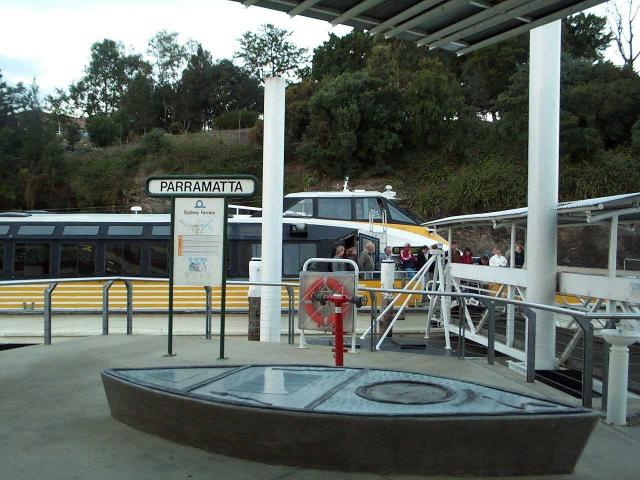 Docked at the Parramatta dock.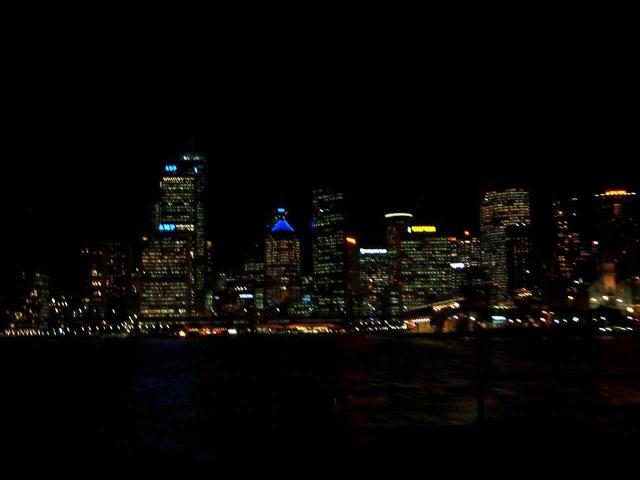 Two night views of downtown Sydney when returning from work.
Alright, they are pretty fuzzy photos.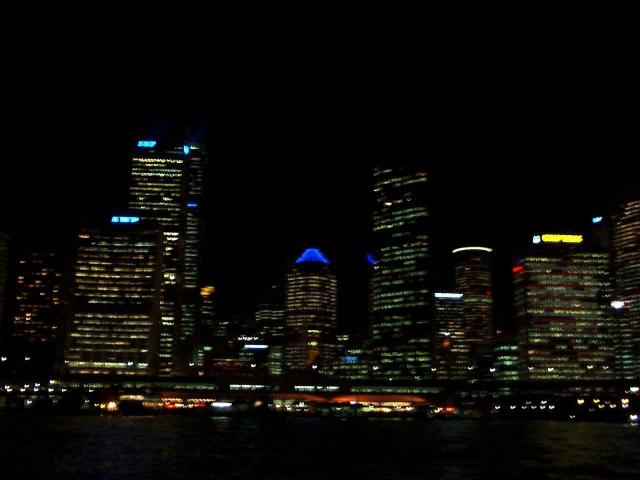 ---
Return to "Tom Lee Helpful" web page.
Return to "Our Family Web Pages"
---