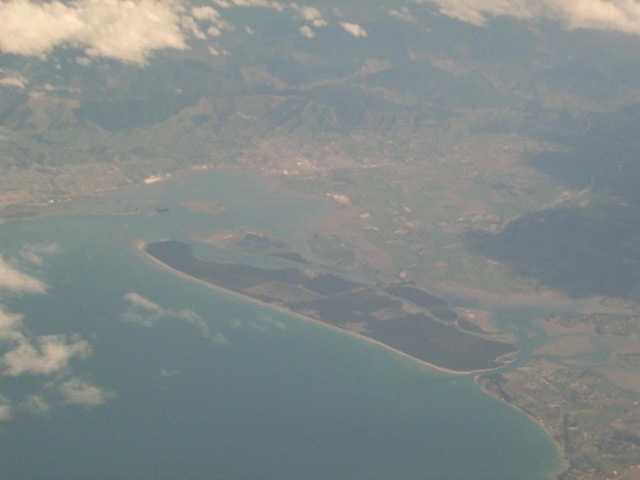 Ariel view of the head of Tasman Bay, on the north end of South Island of New Zealand
See Rabbit Island (dark green) in the middle of the photo.
Danny lives on the river at the right end of the Rabbit Island.
Nelson, New Zealand is just out of view on the left side of the picture.

Myself overlooking Tasman Bay near Nealson.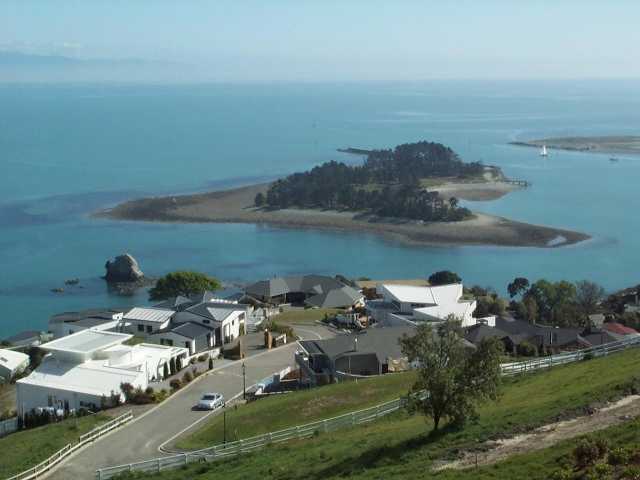 A view down from where I was standing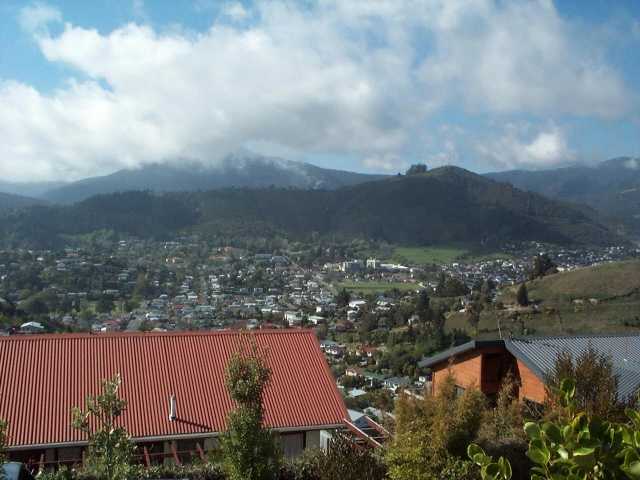 Looking the other way toward suburbs of Nelson.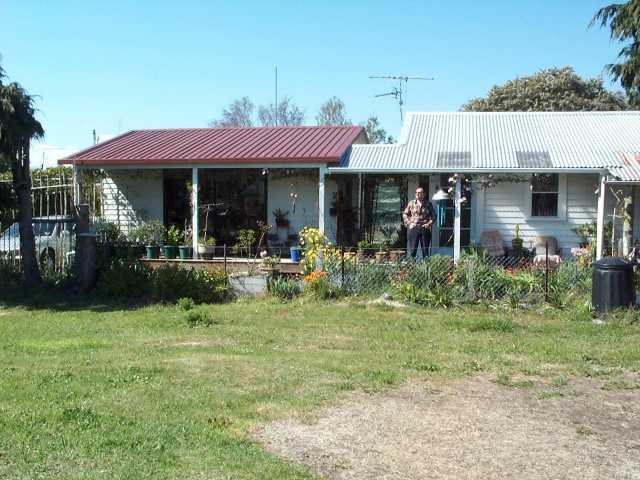 Back of Danny's home in Mapua. To the left of the house is the tidal flats.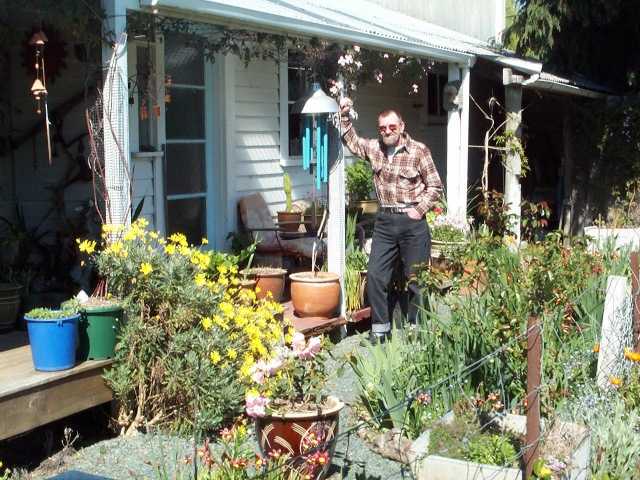 Danny with his little garden.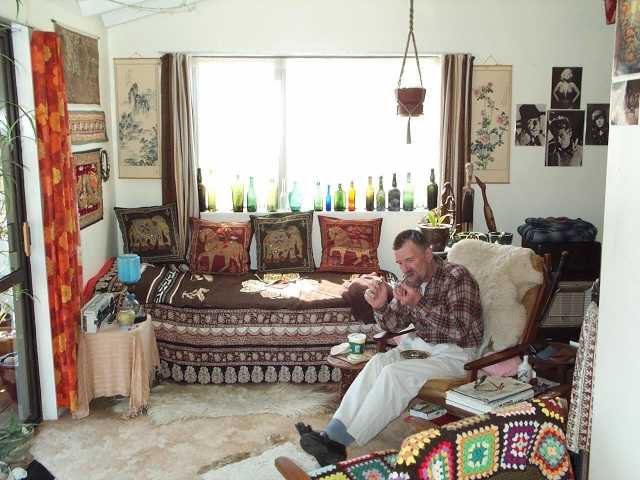 Inside Danny's home.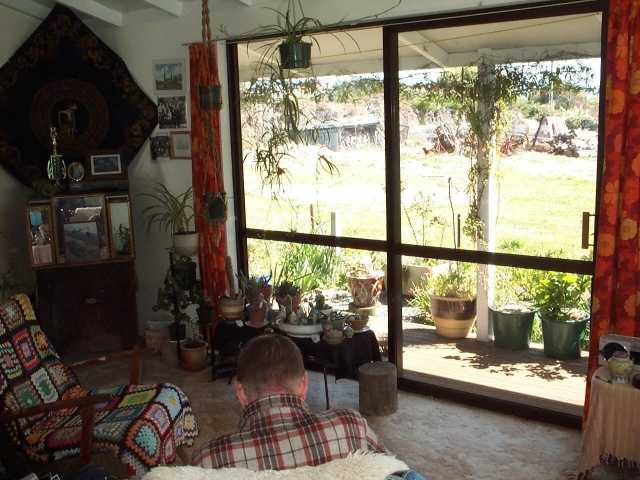 Danny's home looking out toward the garden.

Again inside the home. Notice the Indian photos.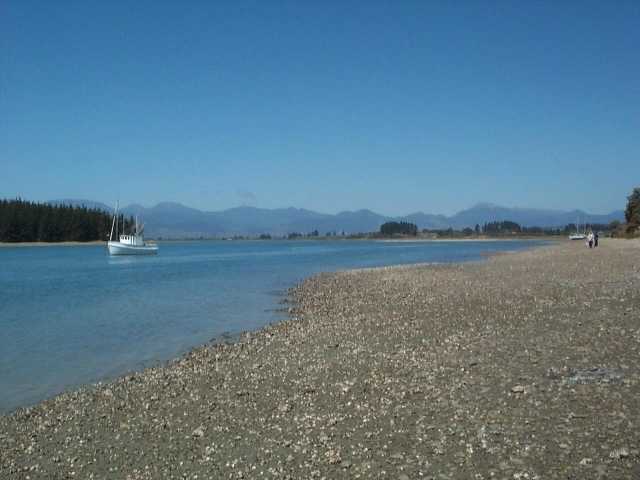 Rabbit Island on the left. Low tide. Tides are 9 to 12 feet..
The river seen at the end of the island from the ariel view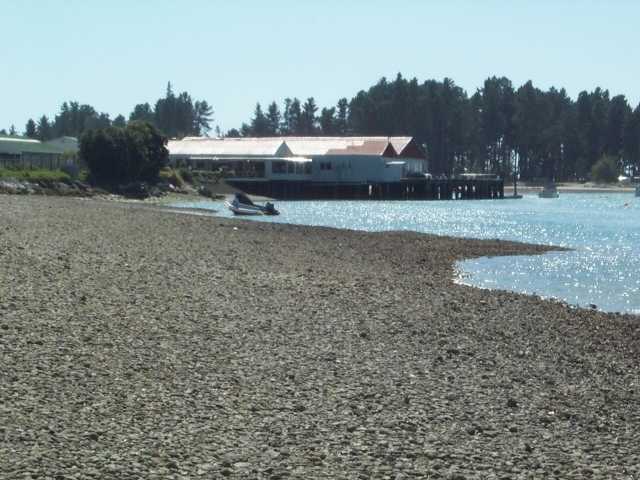 Looking back up the river.

The friends on a rocky beach on Tasman Bay.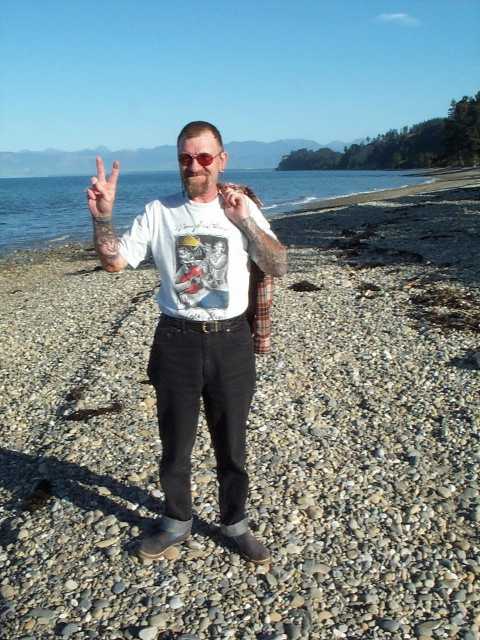 Danny wearing Memphis Blues tee shirt bought him by
Mom and Dad on his visit to Memphis and Beale Street two years ago.
Danny had no interest in Elvis but lots of interesest in W.C. Handy and the Blues.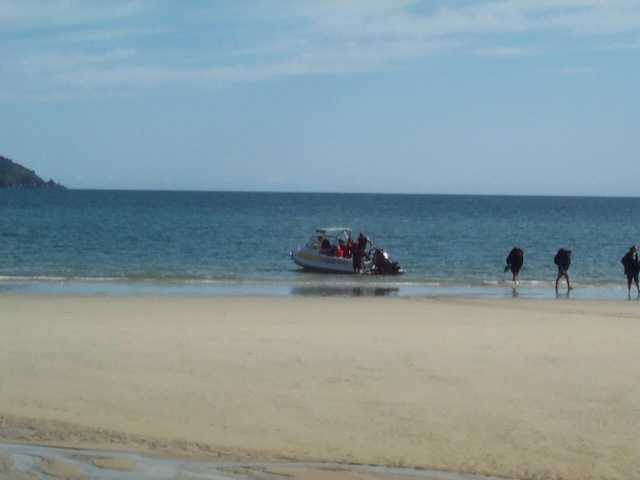 The Sea Taxi dropping us and hikers off at Awaroa Bay after
our 1 1/2 hour ride up the coast along the shore of Able Tasman National Park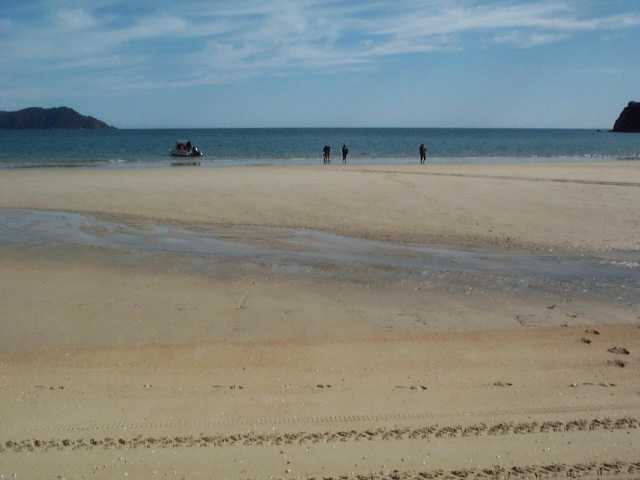 Another view of Sea Taxi dropoff at Awaroa Bay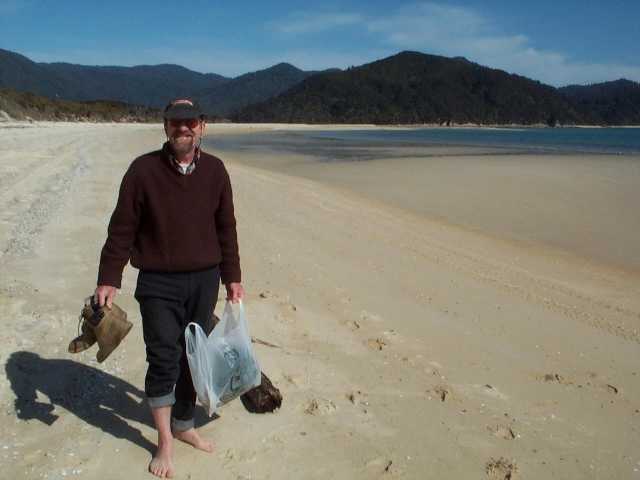 Danny on the beach at Awaroa Bay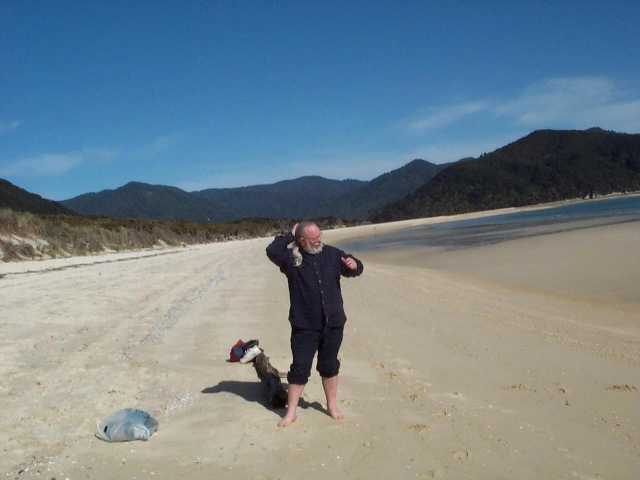 Me on the beach at Awaroa Bay.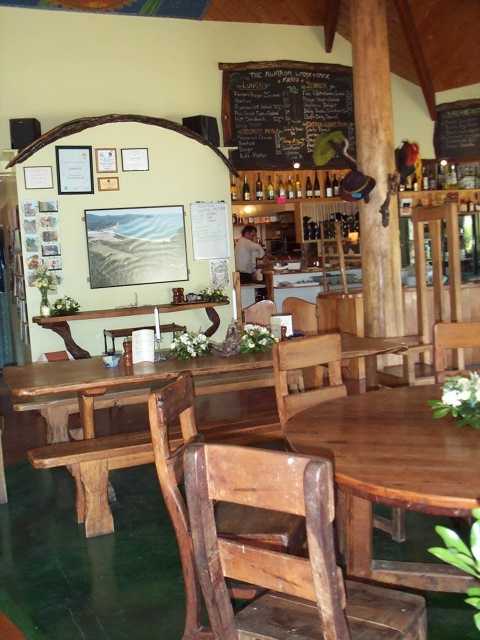 Inside Awaroa Lodge and Cafe looking toward the kitchen.
Awaroa was built by Danny's friend Terry 9 years ago.
Check out: www.awaroalodge.co.nz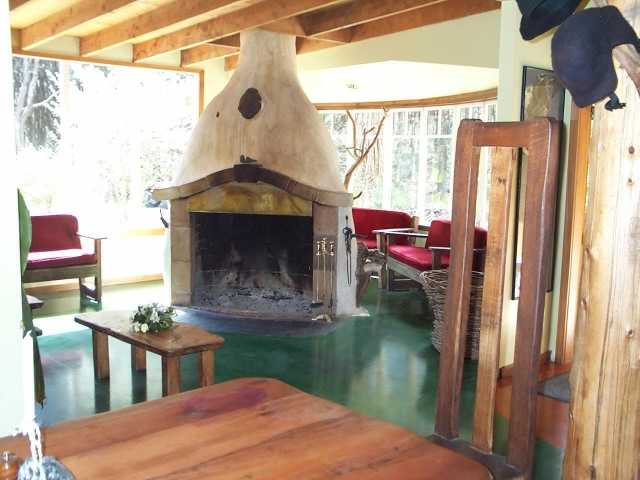 Another view inside the lodge.

Danny with his friends Terry and Kerstin Knight.
Owners of the Lodge.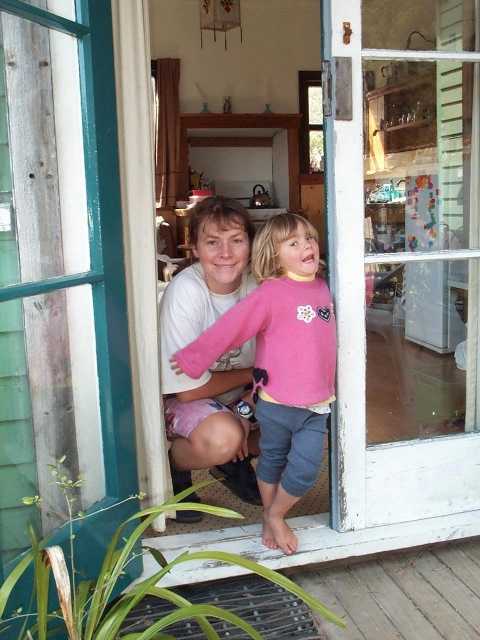 Kerstin and her daughter.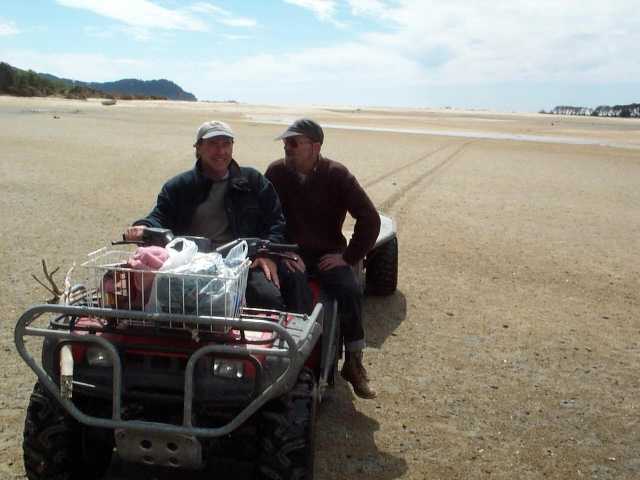 Terry takes Danny and me on a very fun trip over the river tidal flats at low tide.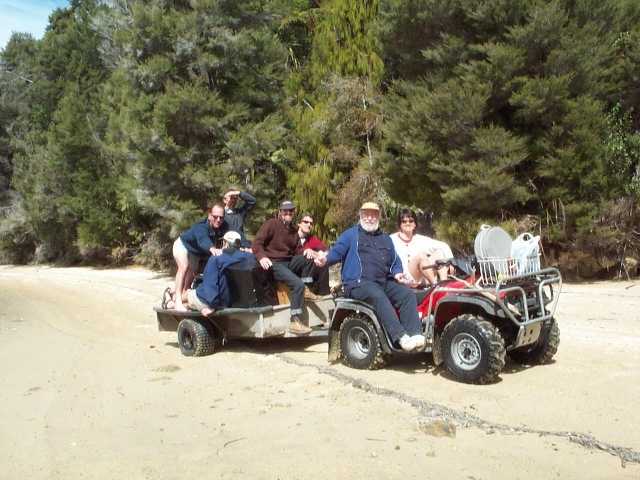 Returning the band that played the night before.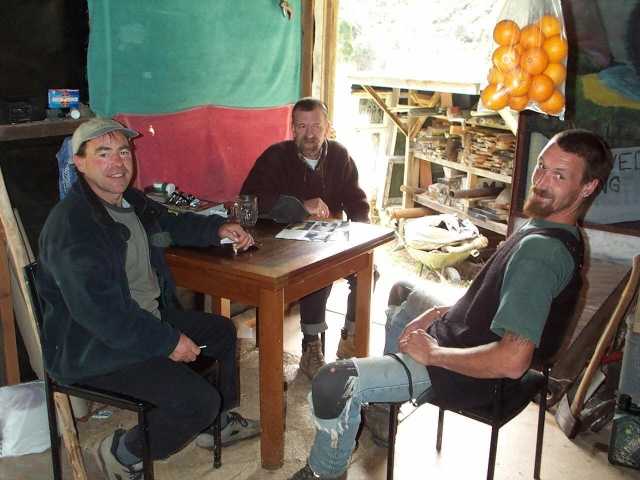 The barn on the 50 acres where Terry is building his new home up in
the hills above Awaroa Lodge in the middle of Able Tasman National Park.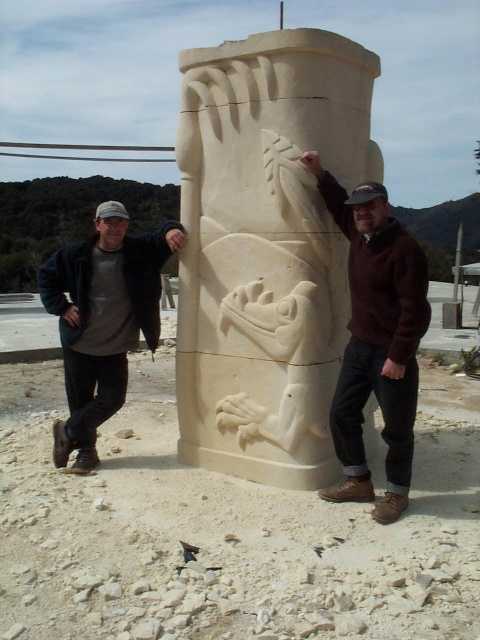 The fist of Terrys home pillars that has been finished sculpting.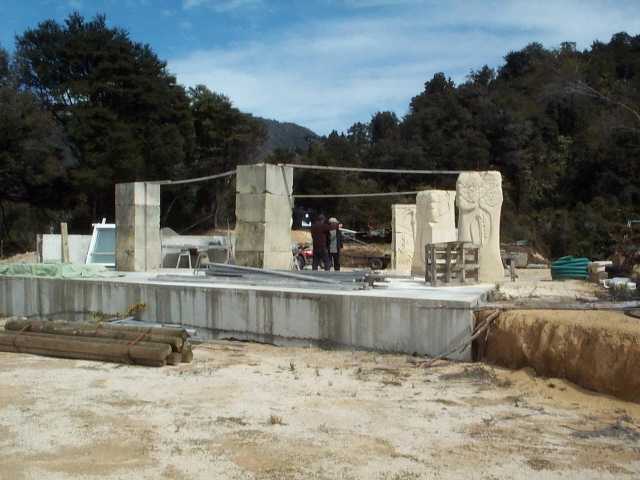 A view of the large home Terry is building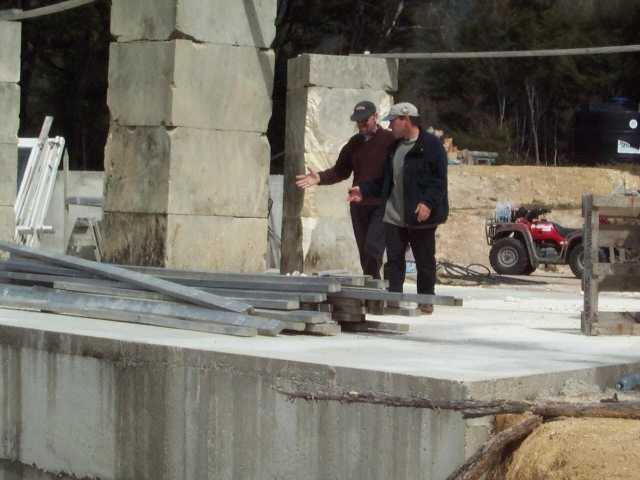 Explaing where the dining room will be.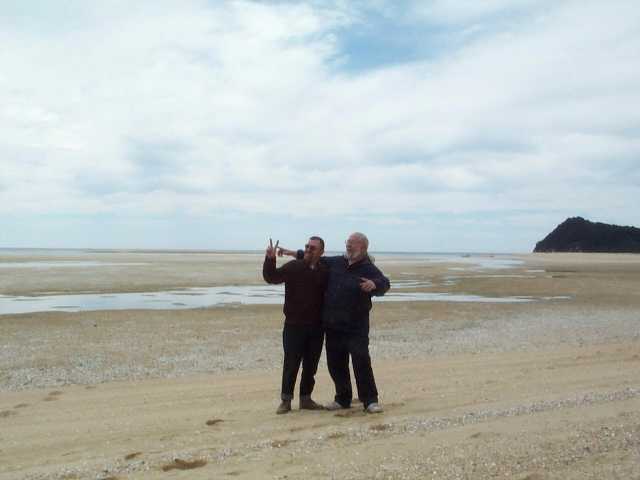 Enjoying the beach.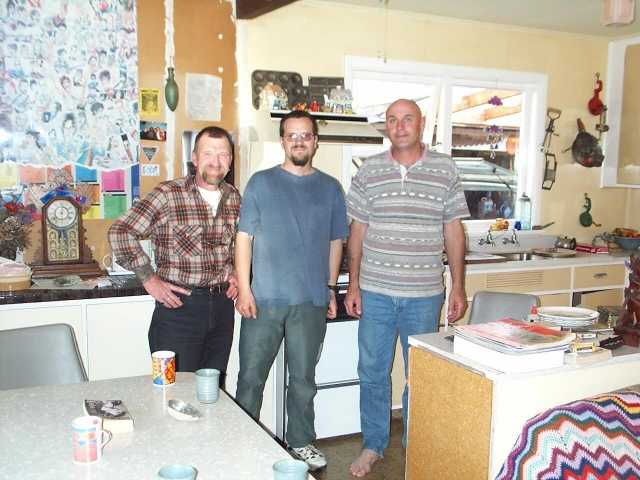 Danny with his close friend on the right a blues musician.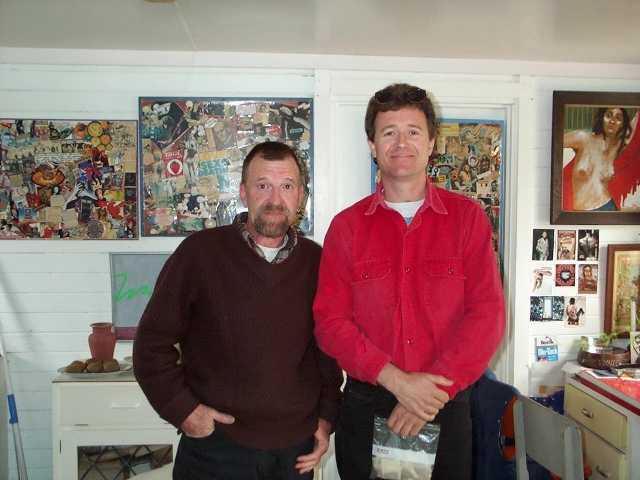 Danny with his friend Brian Fossett. Brian teaches fisheries management.