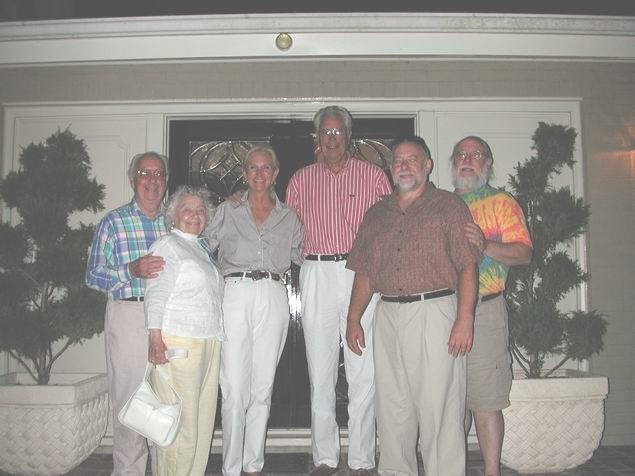 Tom, Nola, Tish, Dick, Randy, Lee

View from living room out to their back yard.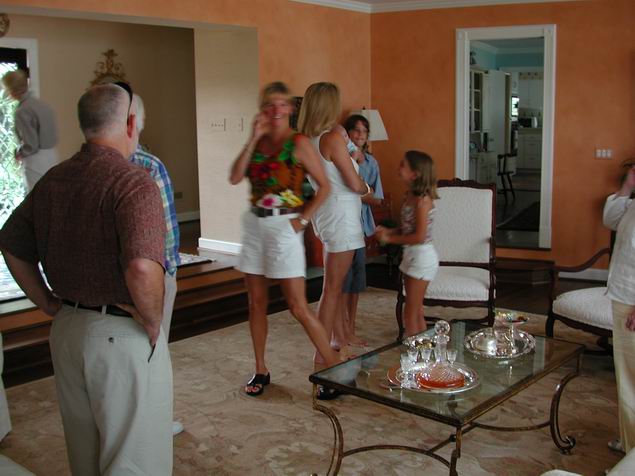 Tish's two daughters with 3 grandchildren.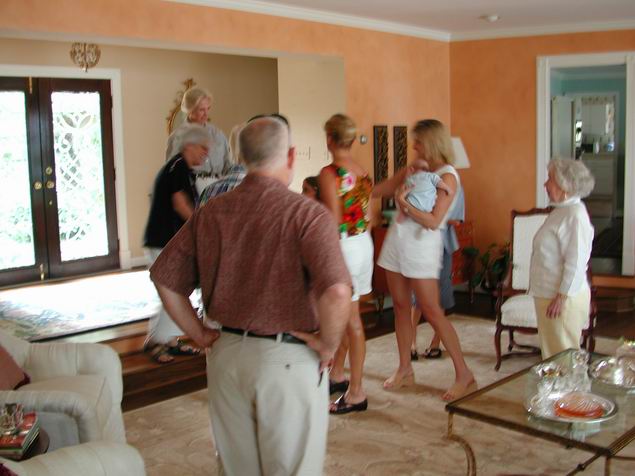 Not very clear, but they give you the idea.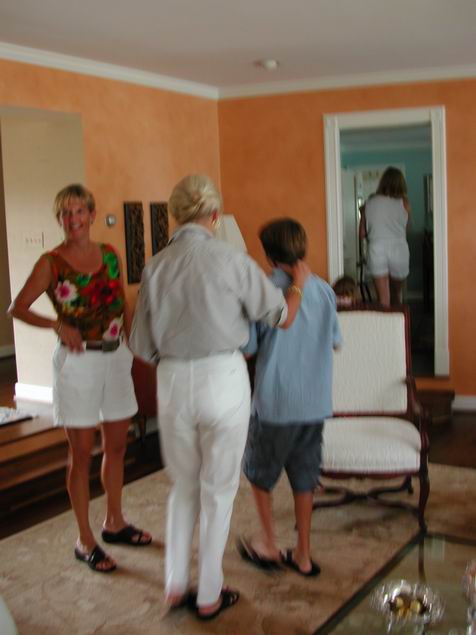 Tish takes grandson Mark in tow.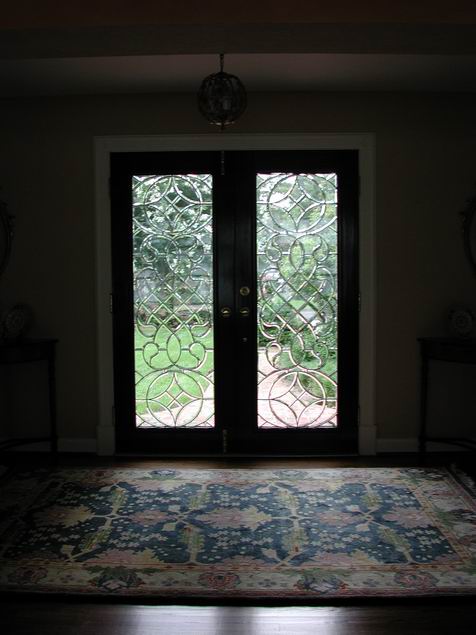 The living room door.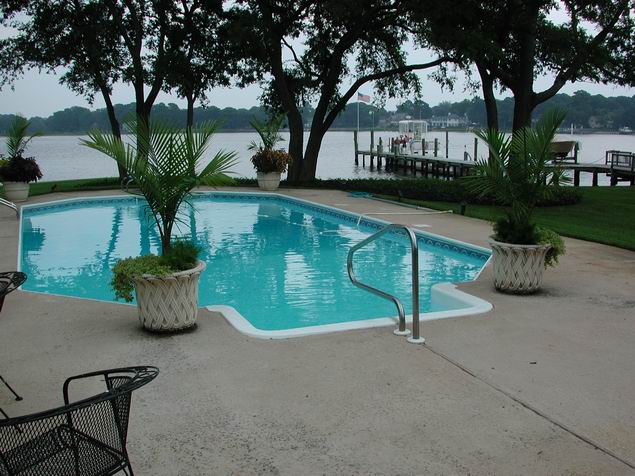 Backyard pool looking out over dock and their boat.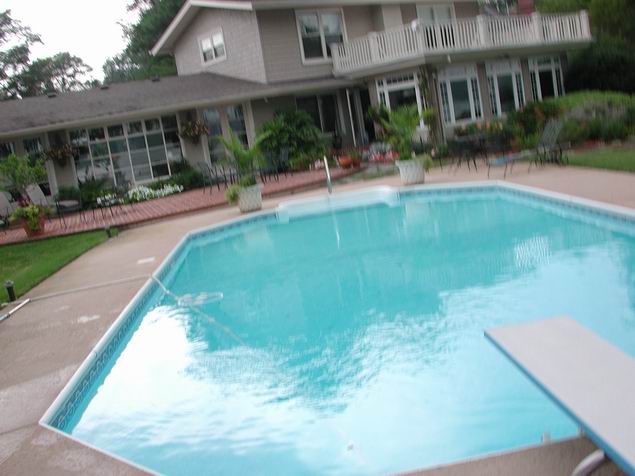 Looking back toward house.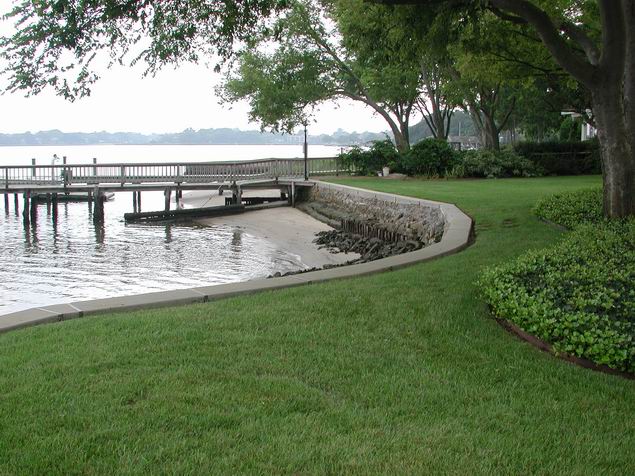 The seawall around their backyard.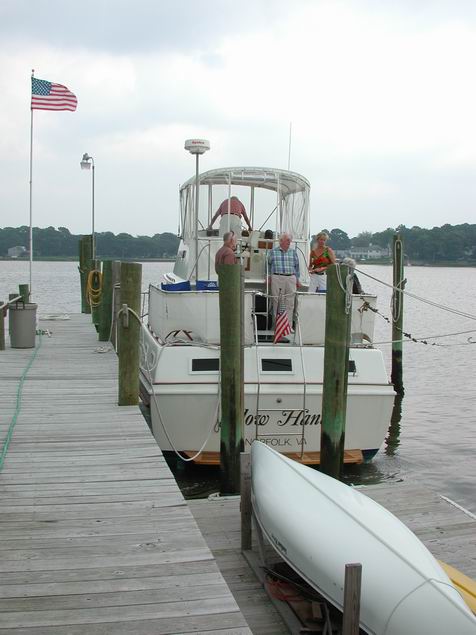 Their dock and their boat the Slow Hand.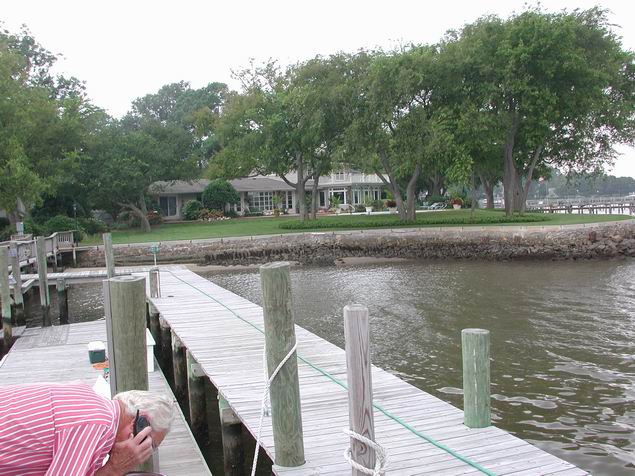 Back of their home viewed from their boat.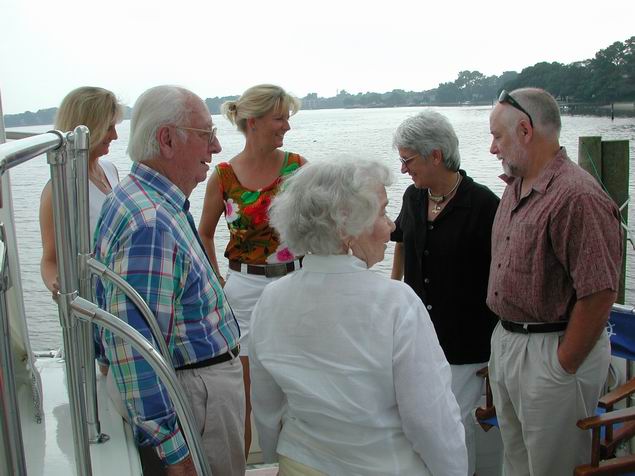 Debbie, Dad, Beth, Mom, Judy and Randy.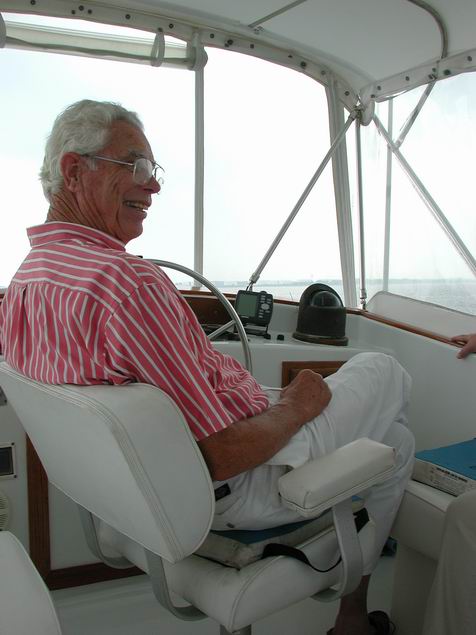 Captain Dick. Dick was a Harbor Piolt for many years.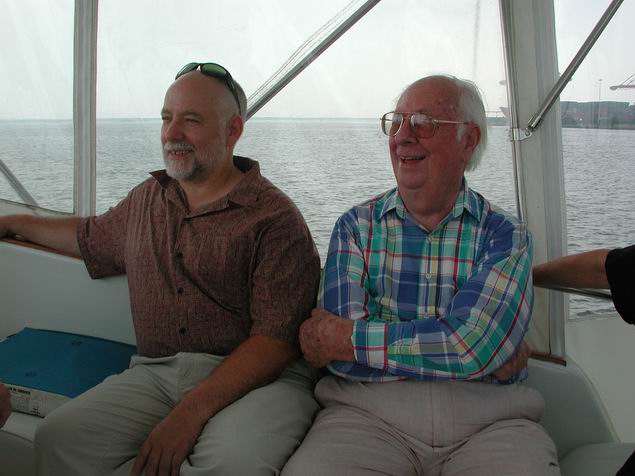 Randy and Dad.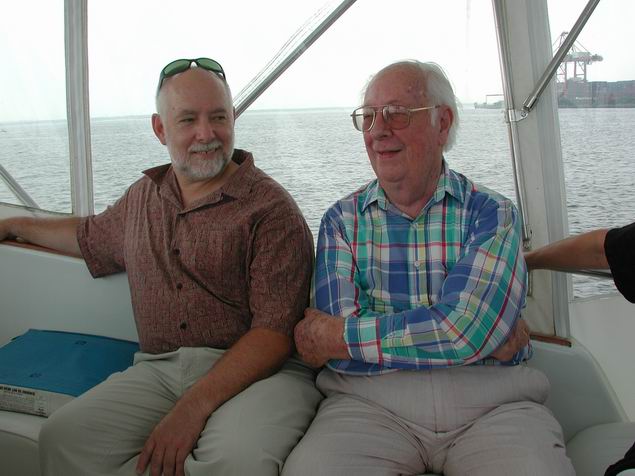 Dad reminisces about his boating years...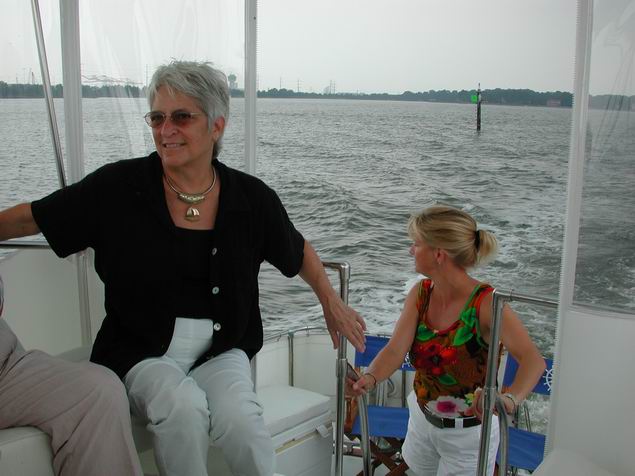 Judy and Beth.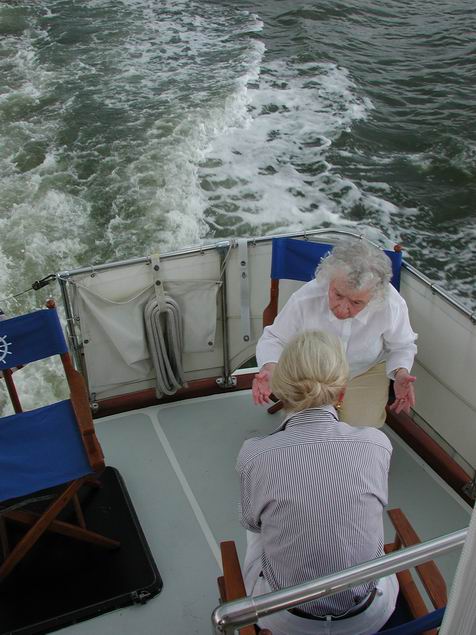 Mom and Tish talk on the back deck.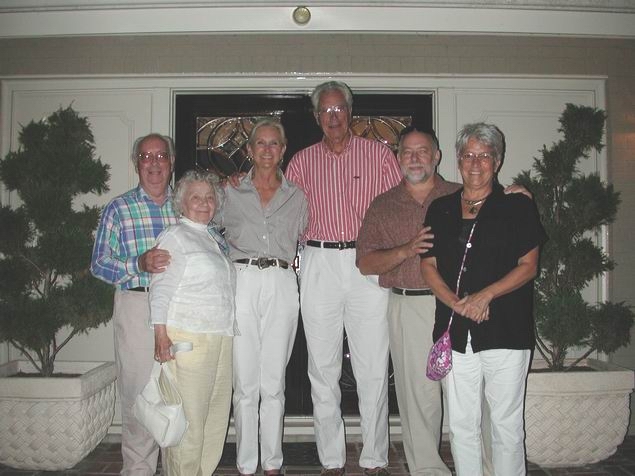 Dad, Mom, Tish, Dick, Randy and Judy