Randy & Judy McKnight's
New Home
Cape Charles, Virginia
Click on Cape Charles
Located on the Eastern Shore in Virginia,
the peninsula seperating Chesapeake Bay from the Atlantic Ocean.
See map and aerial view below.

---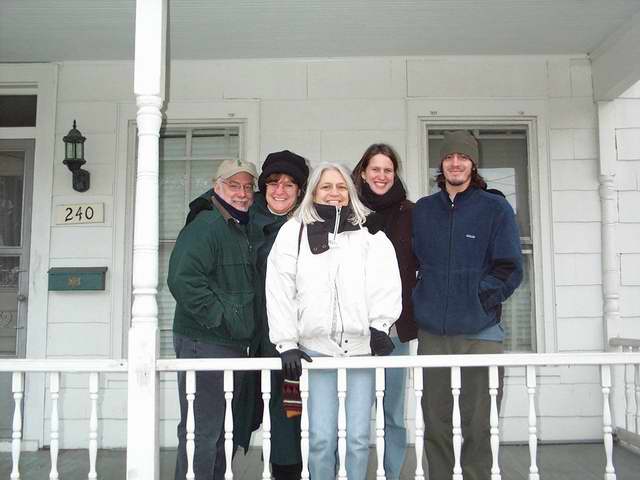 On the front porch from left to right:
Randy McKnight, Pat Sullivan (Judy's younger sister),
Judy McKnight, Stephanie Sullivan (Pat's youngest daughter),
Shawn McKnight (Randy & Judy's youngest)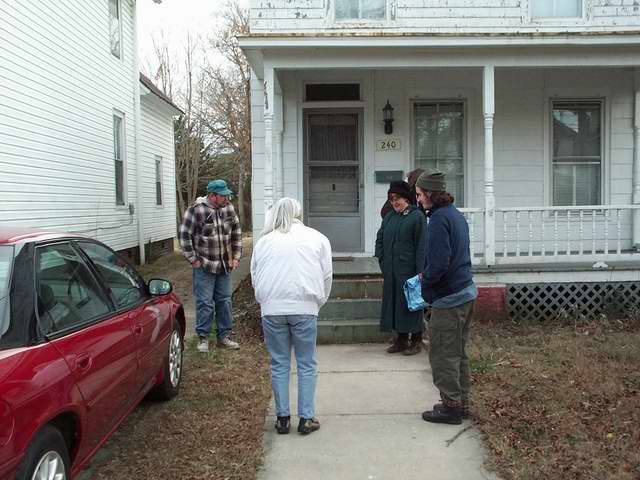 As we back away from the house, we see discussions with
a man who will make a lot of money repairing this old home.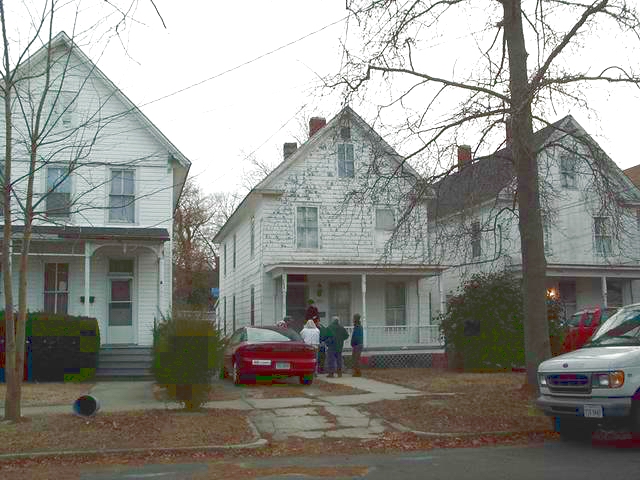 And a view from across the street.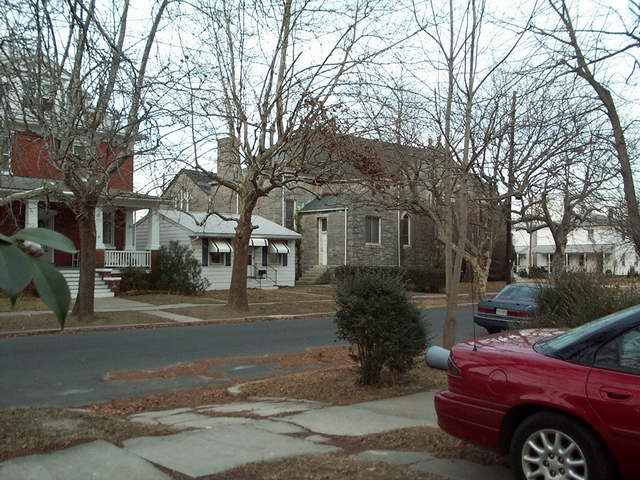 A view from the front porch of the Presbyterian Church across the street.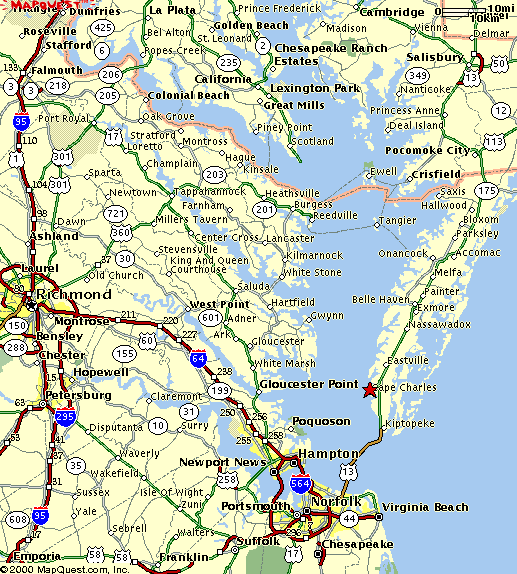 Red Star shows location of Cape Charles.
Photo courtesy of MapQuest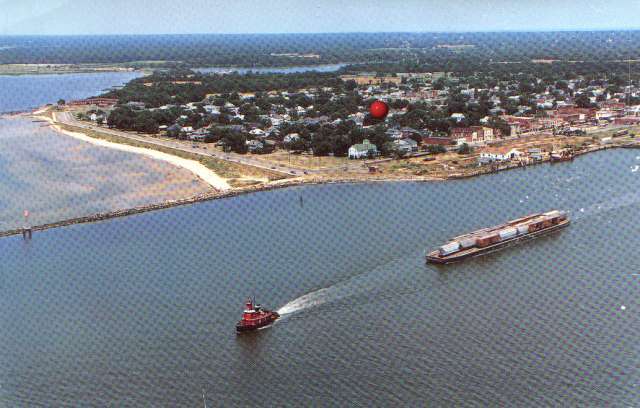 Aerial view of Cape Charles from very old postcard.
Red ball over approximate location of new home.
---
Return to "Our Family Web Pages"
---