April Fleck
Feb 10, 2001
Chattanooga, Tennessee

Many of the family have never had the opportunity to see April play basketball.
April has been playing all through high school and is now in her senior year in college.
So some of the family took the opportunity, inspired by Sully, to travel to Chattanooga
to watch April paly for her Western Carolina University "Catamounts" team.
These photos are from that trip. Thanks to Randy for the good action photos.

---
The cheering section, frozen but undaunted, arrive at the arena in
Chattanooga to watch April and the lady Western Carolina "Catamounts" play the
Univ. of Tennessee at Chatanooga "Mocs", who lead Southern Conference league.
A catamount is a mountain lion.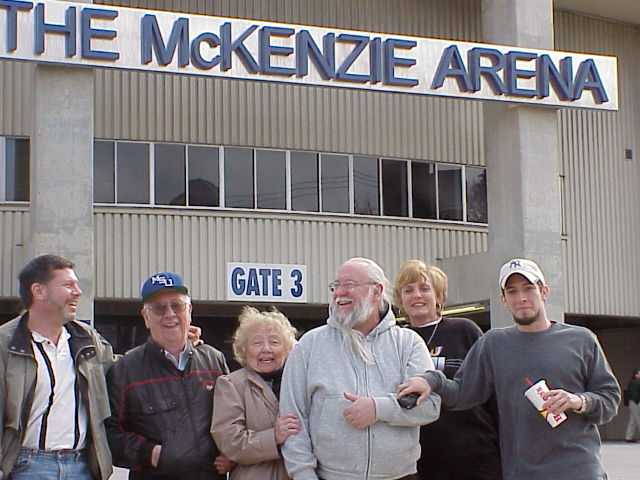 ---
"Mother what did you do now?" says April.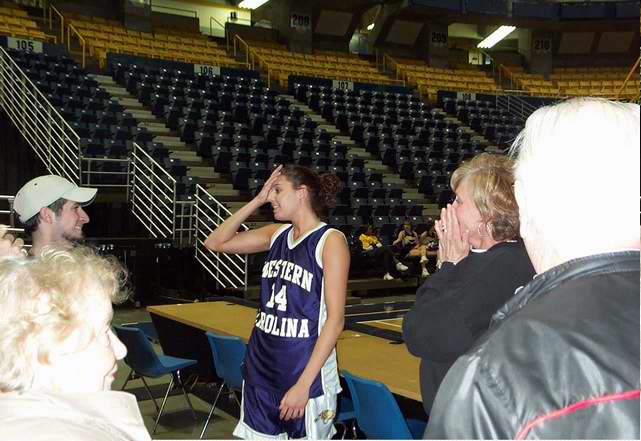 Dixie trys to explain herself to April.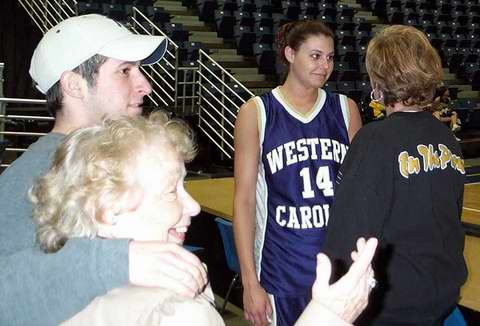 April is not sure she accepts the explanation...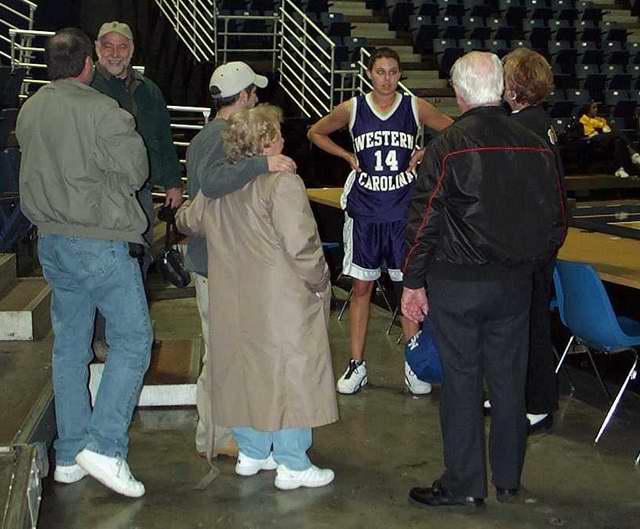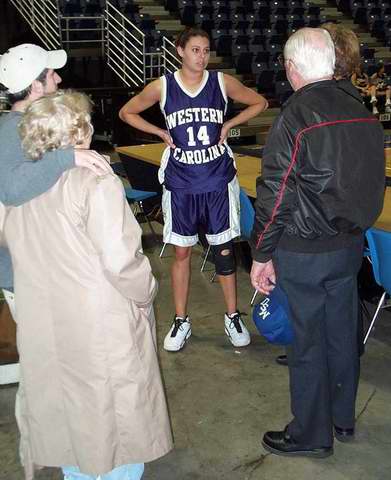 From 4' 8" to 6' 0", family all...
(l to r) Randy McKnight, Sully McKnight, Bert Nisbet,
Nola McKnight, April Fleck, Dixie Fleck, Tom McKnight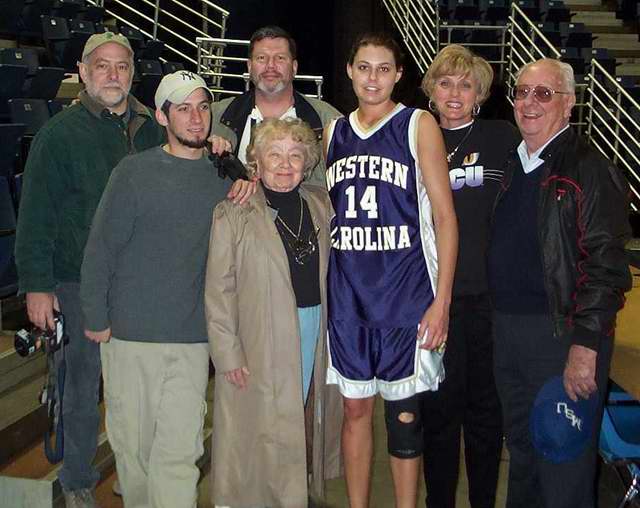 Mr. Claus joins the traditional lineup..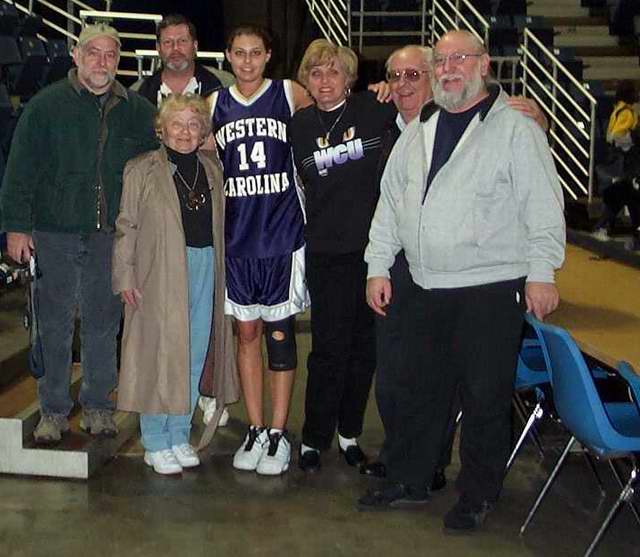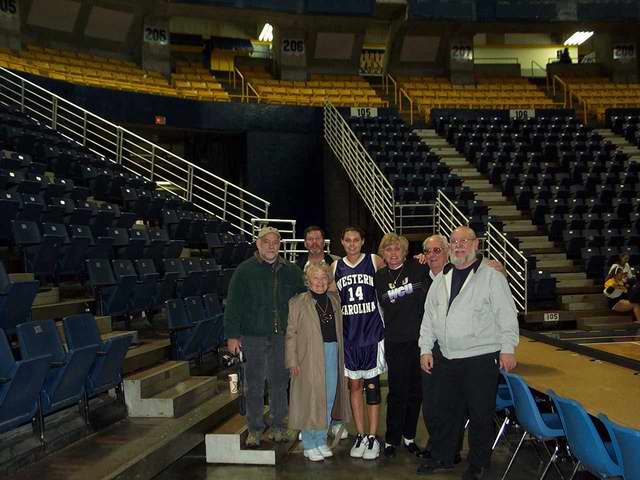 Coach Mom gives her final advice, final for the moment.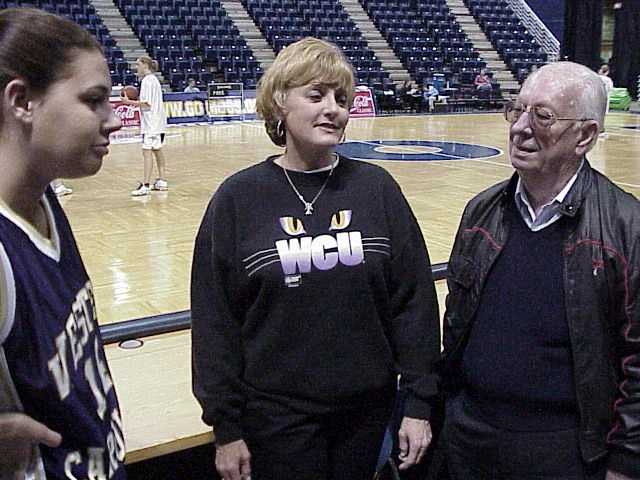 The long view of the pregame show.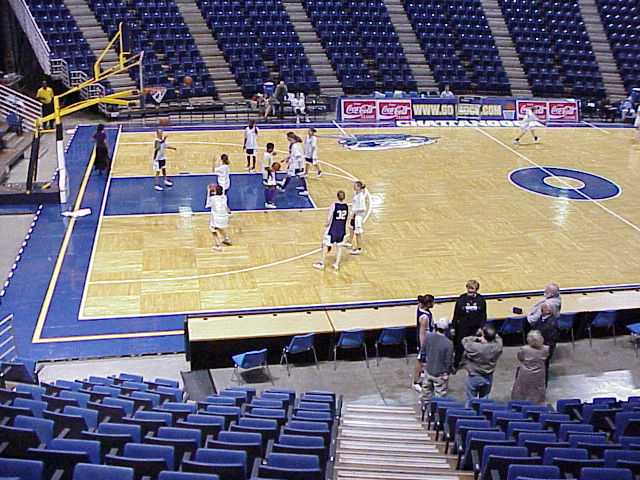 Dixie, upper left corner, embarassed by her silly
relatives, decides to go sit somewhere else.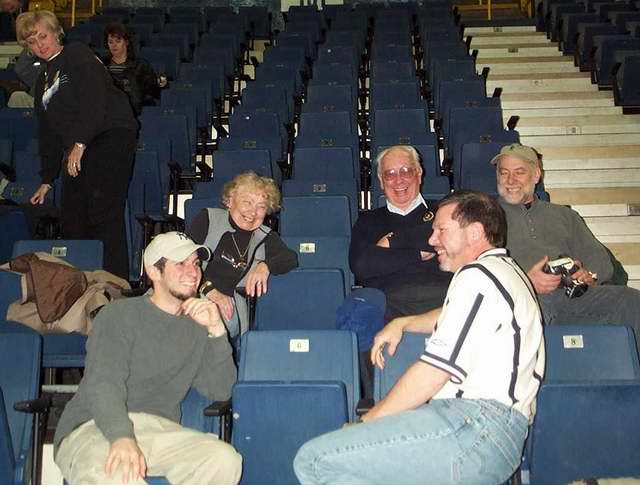 Tom is assigned to sit with Dixie and keep her under control.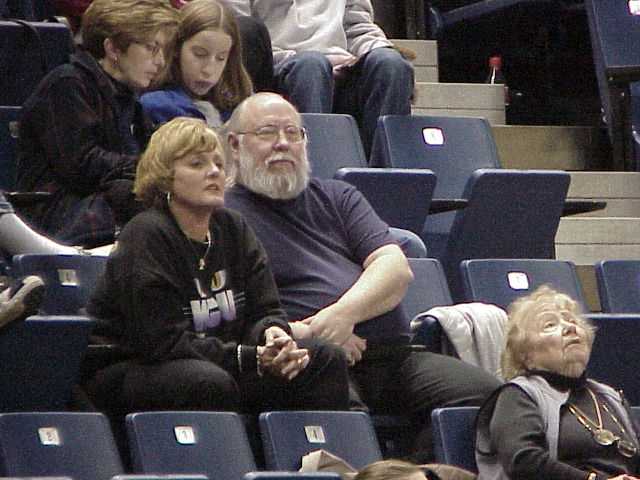 ---
April checks the score.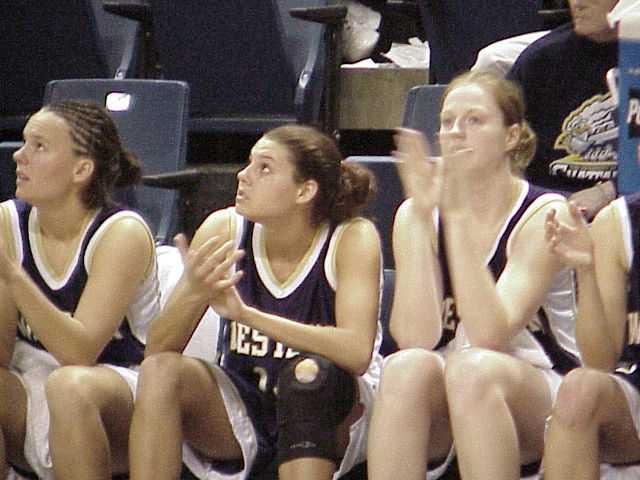 April listens to the assistant coach.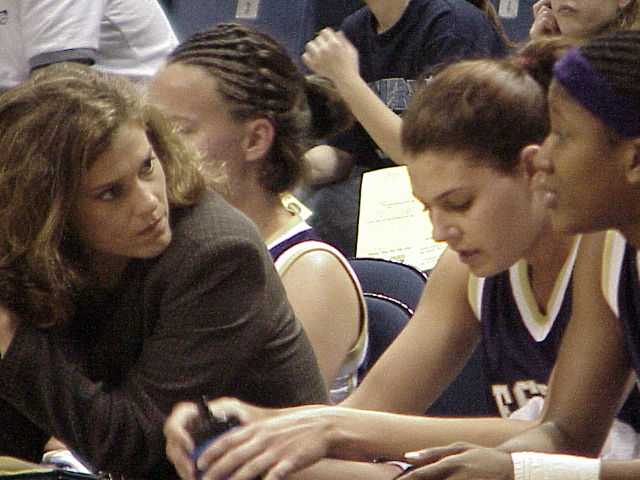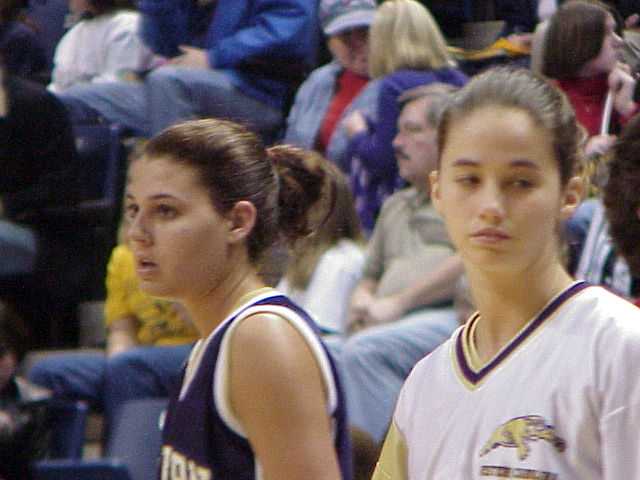 April shoots her jump shot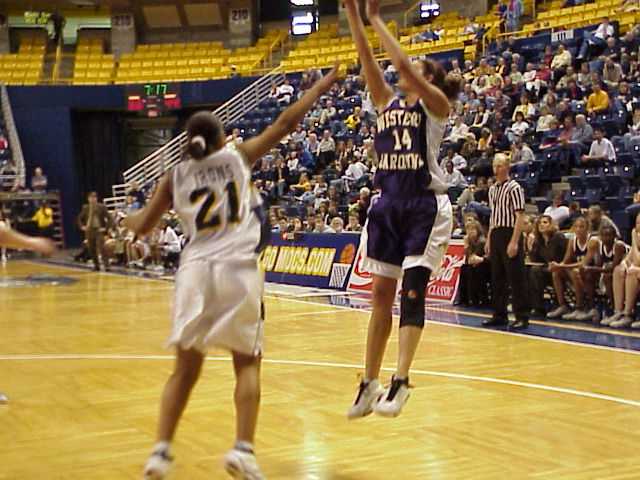 ...and again another jump shot,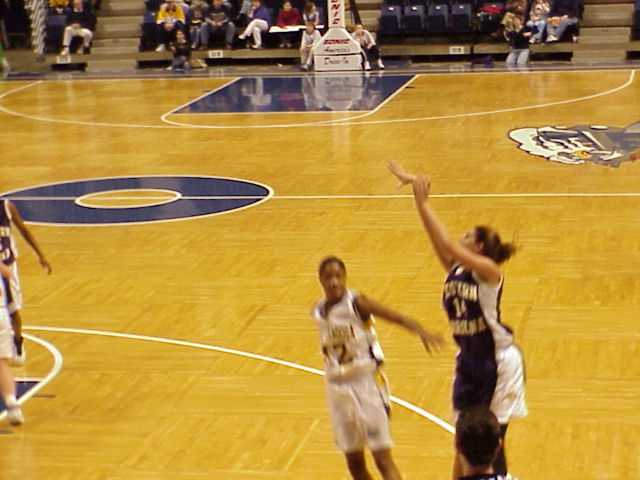 ...and again another.
Can no one guard this baskteball star?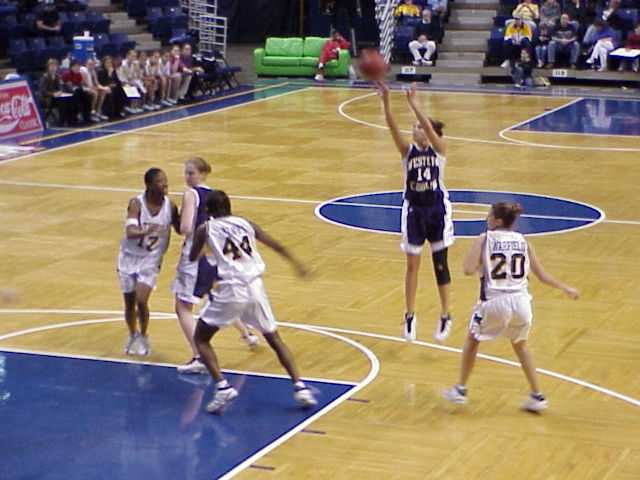 And now a layup for 2 points.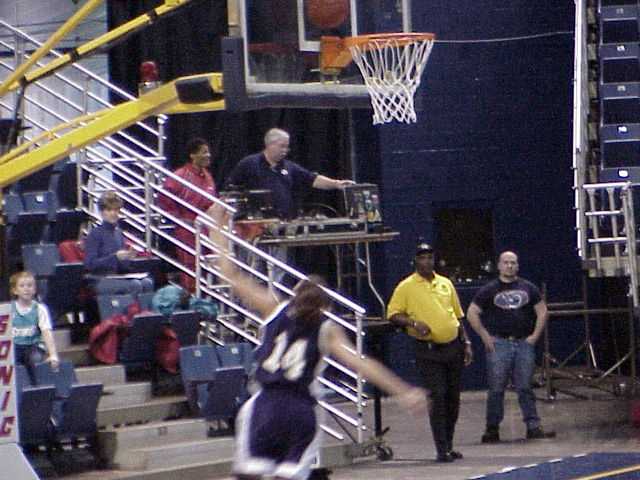 April posts up.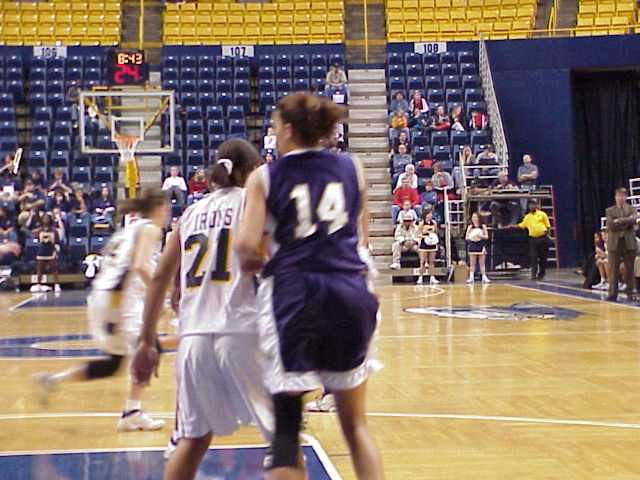 And how many players does it take to guard April?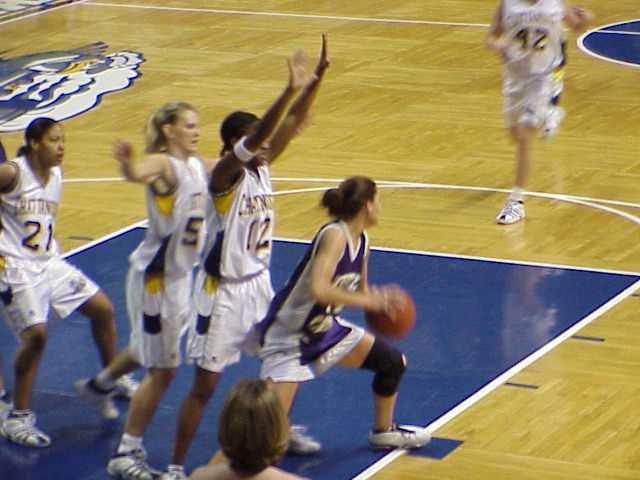 Below are a series of "bad" action photos of the game. It shows
two things. First you get a view of the arena. Second, you realize
that Tom's digital camera is not made for action shots.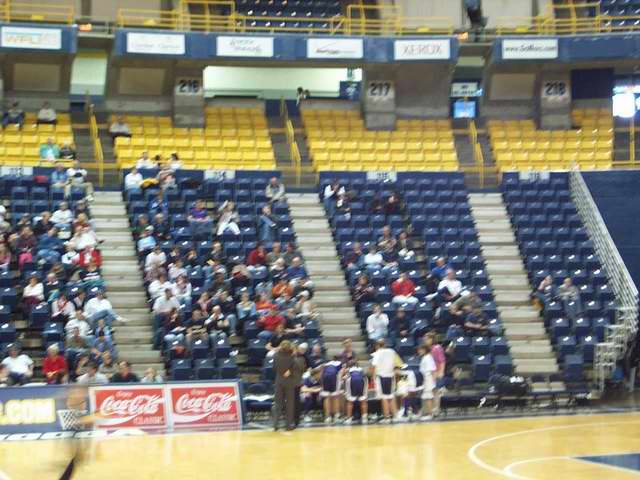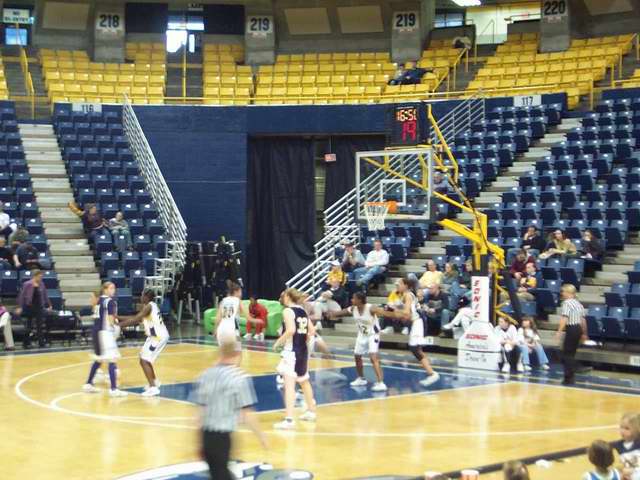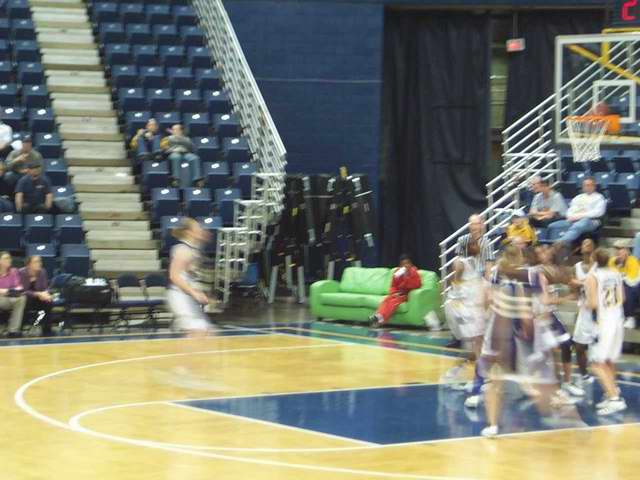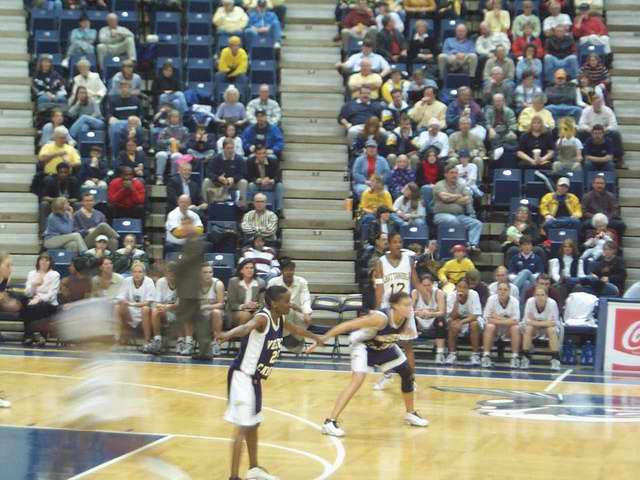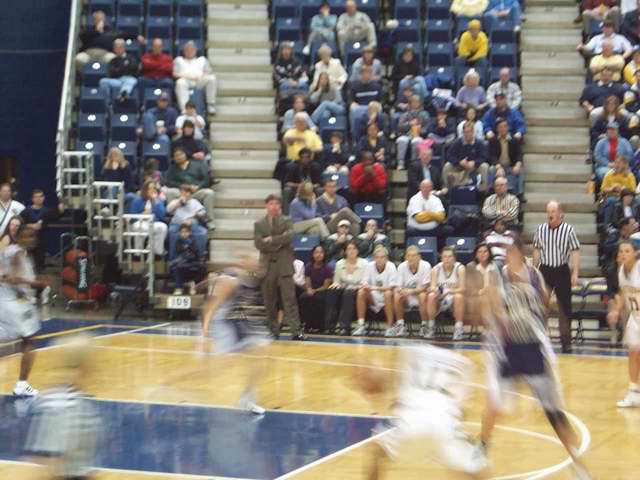 ---
The family speaks with April after the game
before she gets on the team bus...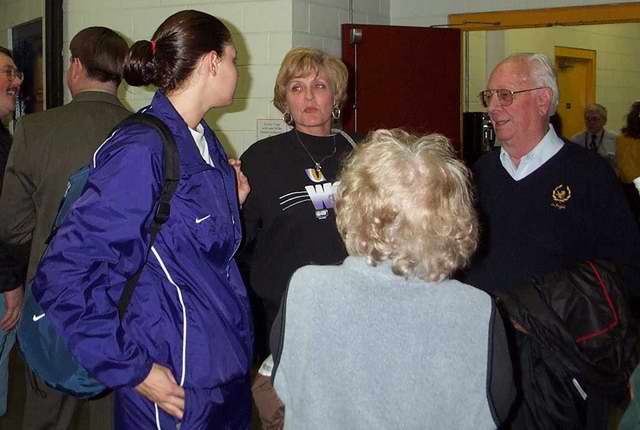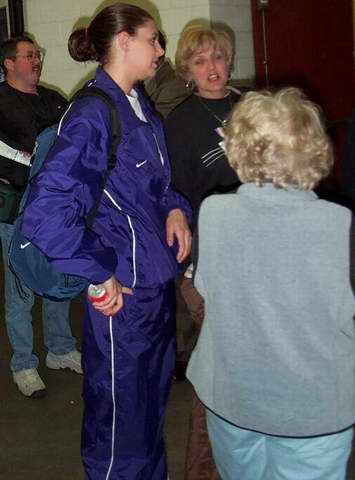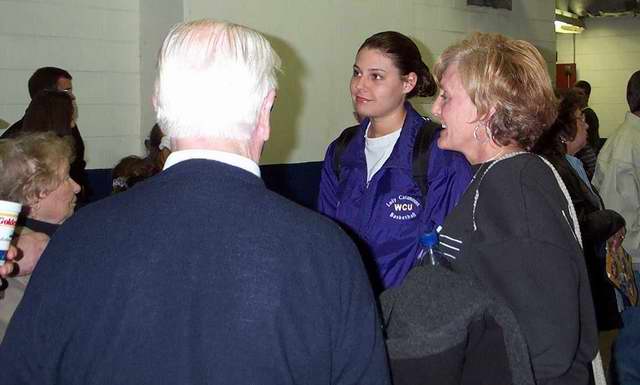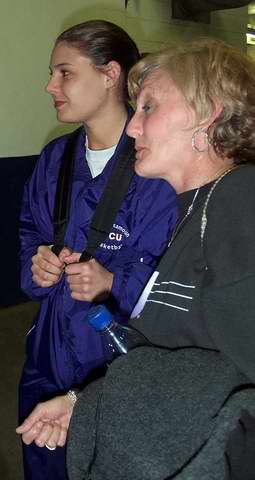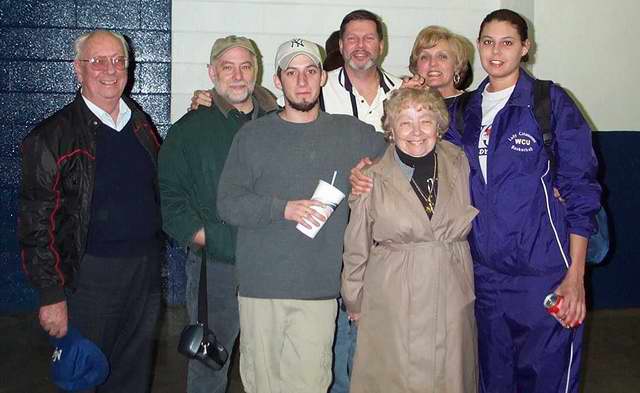 Two of the family sport nuts...
Sully and April

---
Return to Our Family Home Page
---