Ramble Creek Cemetery
Big Sandy, Henry County, Tennessee
July, 2000

| Name | Born | Died |
| --- | --- | --- |
| John Thomas Shroat | September 3, 1829 | November 26, 1920 |
| Lizie Shroat | October 3, 1830 | September 25, 1926 |
| George Francis Shroat | &nbsp | January 20, 1916 |
John Thomas Shroat was in the Civil War in 46th Tennessee Infantry.
Lizie Thomas was John Thomas's wife.
They had 10 children who became the Shroats from Murray, Kentucky.

George Francis Shroat was the their eldest son. He was the father of Vida Lee Shroat Campbell and Charles Thomas (Uncle Rock) Shroat.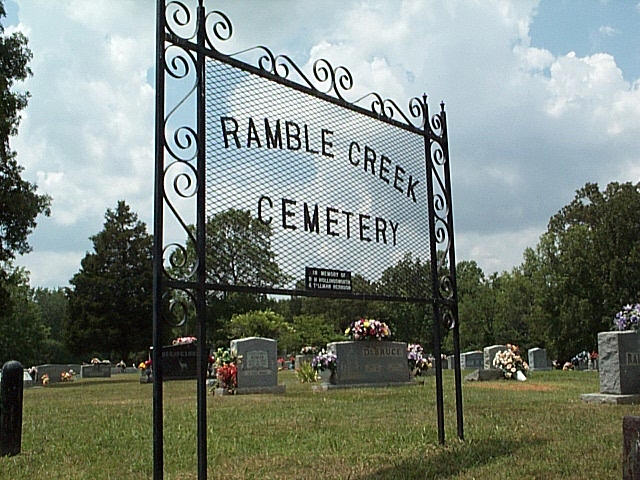 ---
J. T. Shroat
Bornd. Sept.3.1829
Died. Nov.26.1920
Age 81. 2 Mo. 23 Da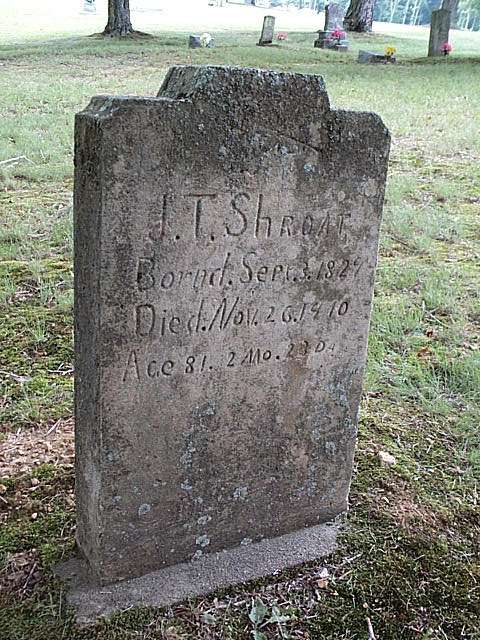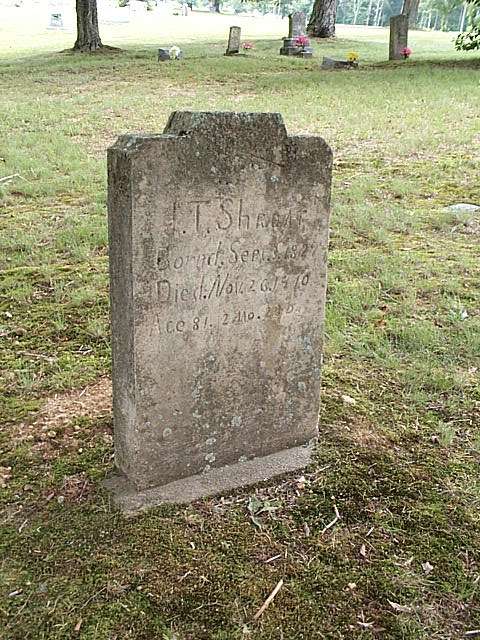 ---
The following 4 photos show Nola McKnight and Vida Turpin standing next to the gave of thier great-grandfather John Thomas Shroat.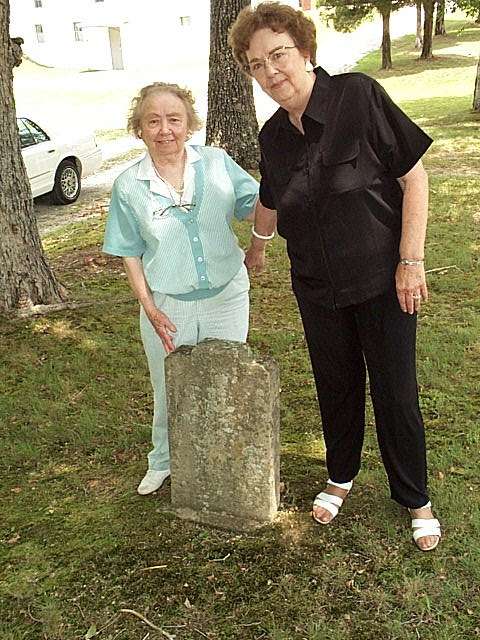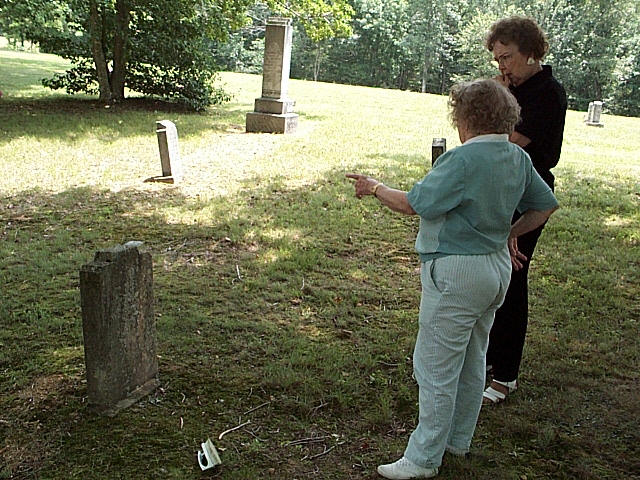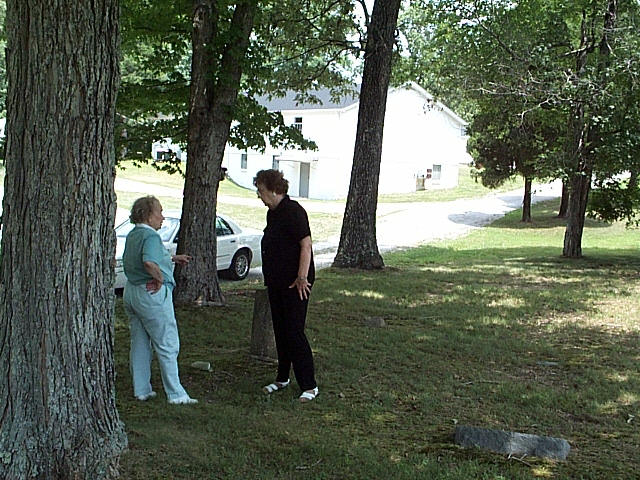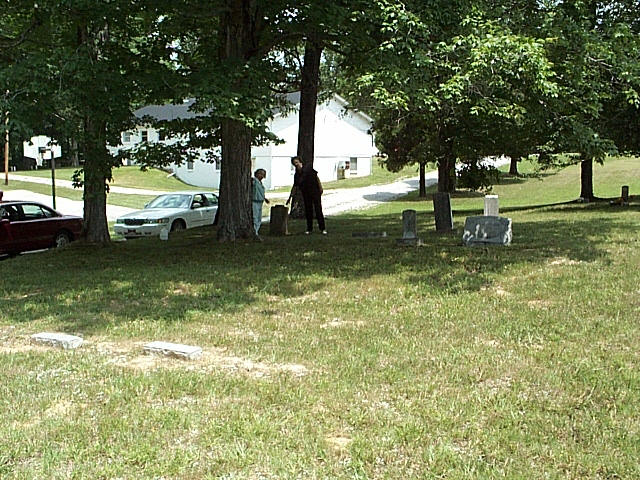 ---
Two views from the back of the Ramblewood Cemetery from near the grave of John Thomas Shroat.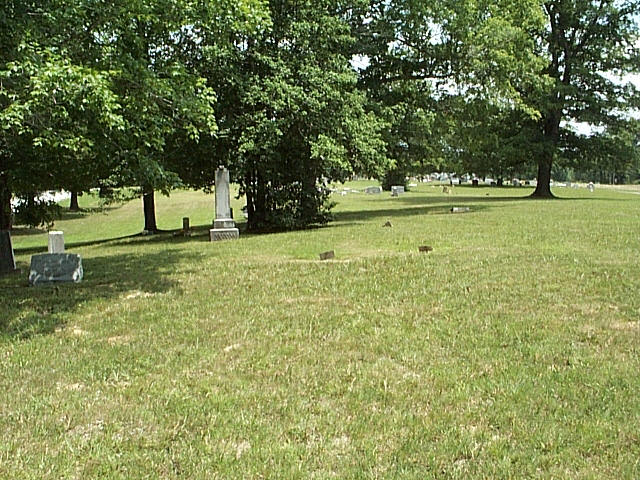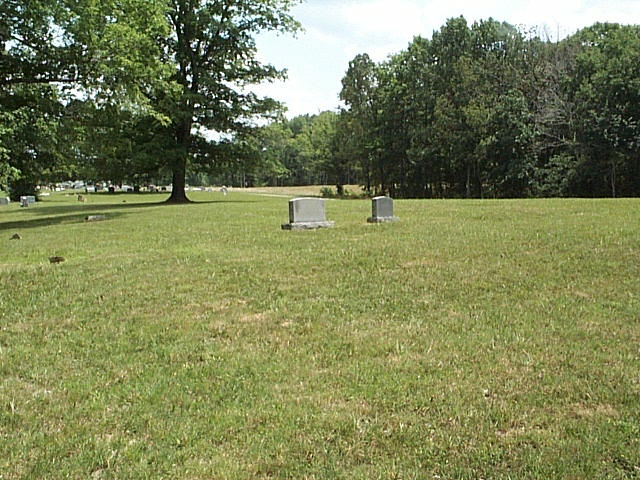 ---
Lizie.Shroat
Bornd. Oct.3.1830
Died. Sep.25.1926
Age 96. 11 Mo. 22 Da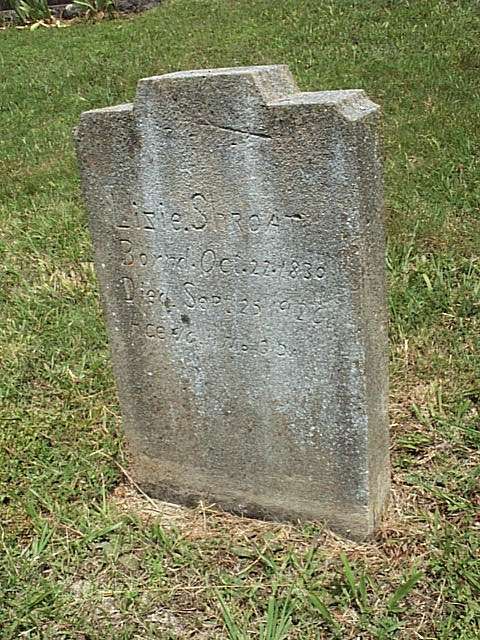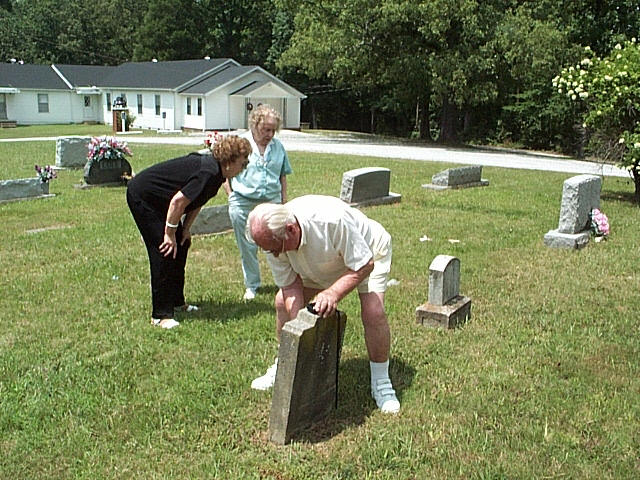 ---
George F
Shroat
Died
Jan 20 1916
Aged 55 yrs
Gone but not forgotten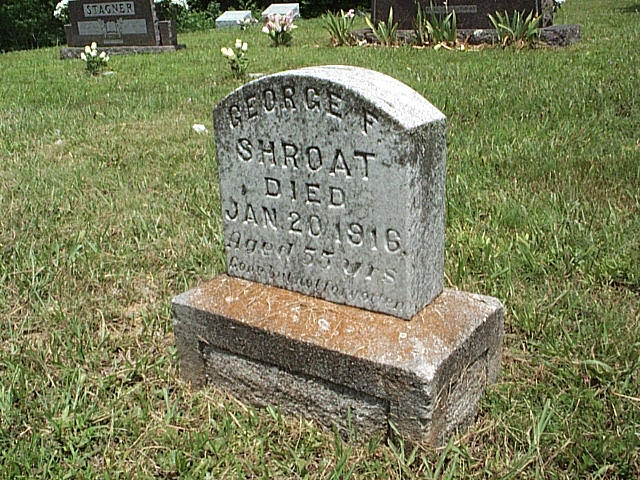 ---
Three photos from front of cemetery.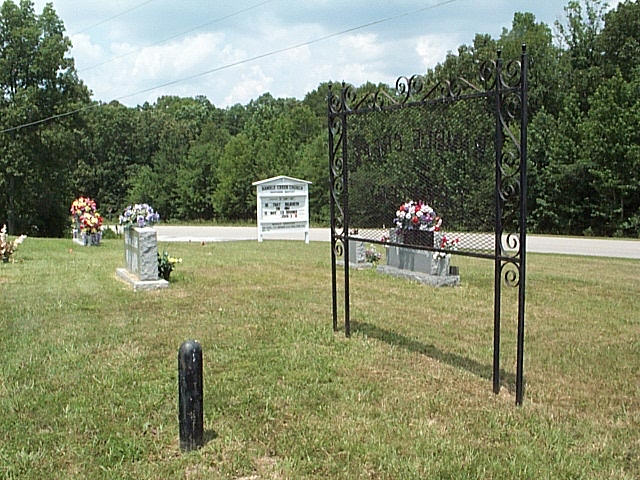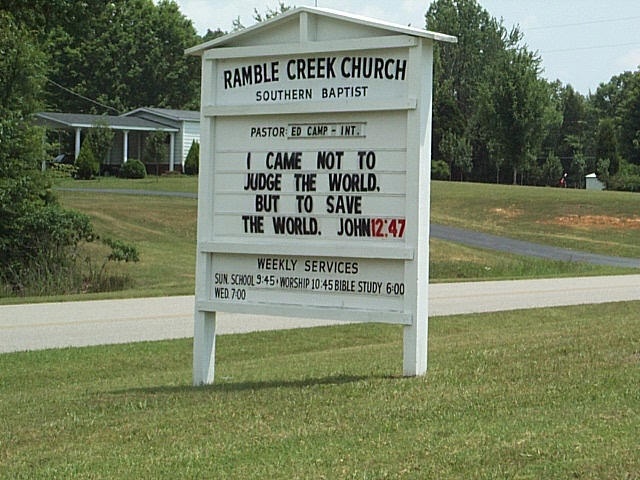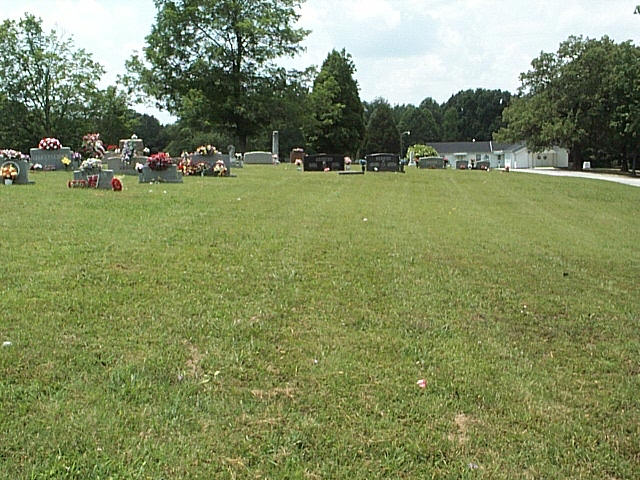 ---
Welcome sign in nearest town.
---
Return to "Our Family Web Pages"
---