Nola Campbell McKnight and 1st cousin Vida Turpin
next to grave of their baby Aunt, Laura B. Shroat,
who died soon after birth.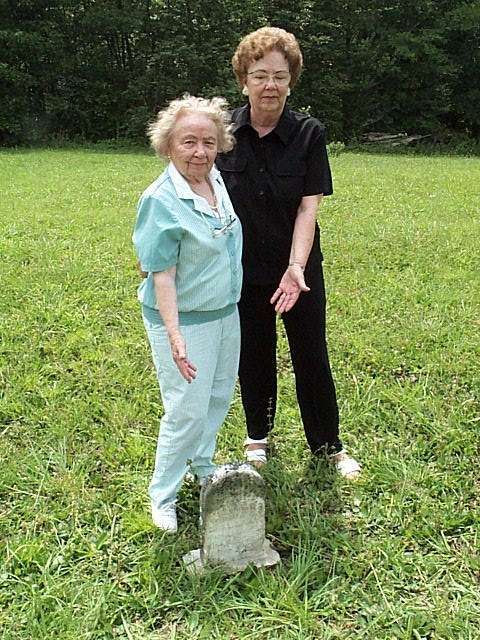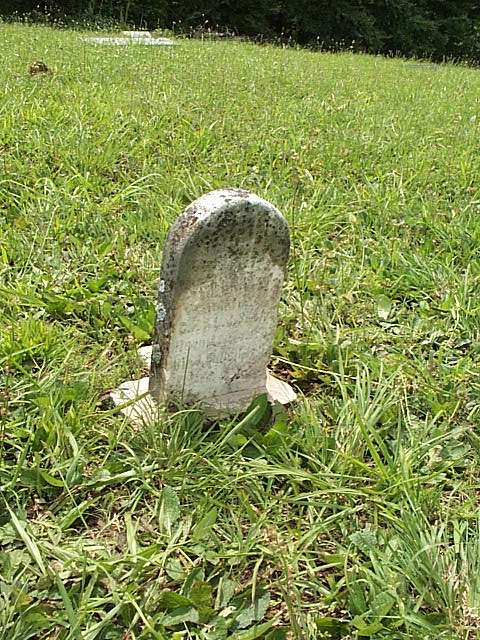 Two views to give a perspective of the approximate locations of the two graves.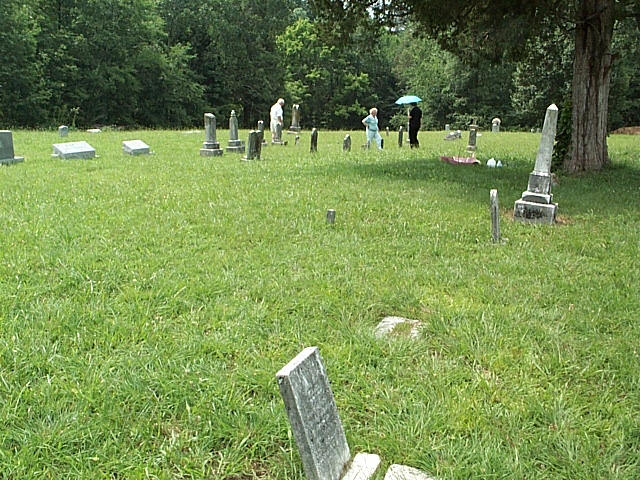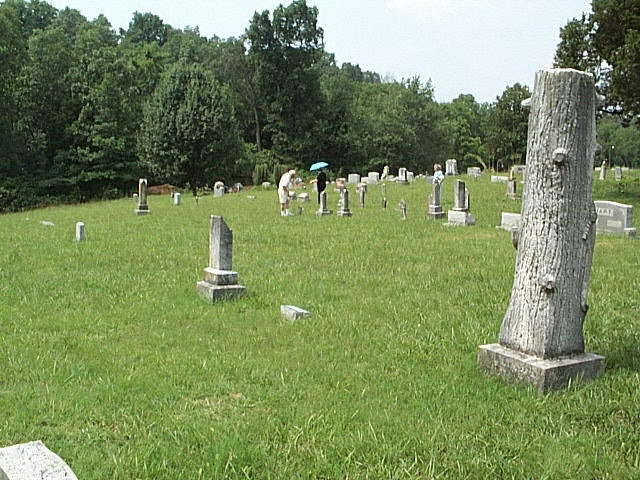 The graves are very difficult to find. Below is a series of 6 photos of the New Providence cemetery, panning from left to right, standing at the edge of the grave yard. Notice the blue umbrella in the distance as the approximate location of the graves.